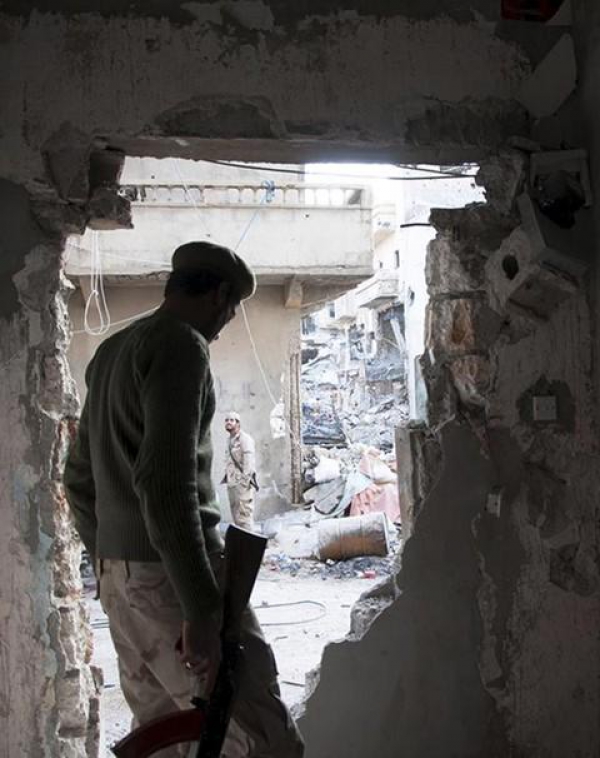 A member of the Libyan National Army, the armed forces allied with the Interim Government in al-Bayda, stands next to a hole on a wall during clashes with the Benghazi Revolutionaries Shura Council, an Islamist militia alliance, in Benghazi, Libya.
2015 REUTERS / Esam Omran Al-Fetori
Libyan National Army (LNA) forces may have committed war crimes, including killing and beating civilians, and summarily executing and desecrating bodies of opposition fighters in the eastern city of Benghazi on and around March 18, 2017, Human Rights Watch said today. The army forces allegedly intercepted civilians trying to flee a besieged neighborhood, some accompanied by opposition fighters, and the whereabouts of some civilians are unknown.
comments