On 23 August 2023, Russian authorities reported that a private jet carrying Yevgeny Prigozhin and Dmitry Utkin – Wagner Private Military Company's No. 1 and No. 2 – crashed killing everyone on board. The next day, Russia's President Vladimir Putin appeared to confirm Prigozhin's death, promising a thorough inquiry into the crash. Wagner PMC, active since at least 2014, has been linked to war crimes in Ukraine, Mali, Libya, Central African Republic (CAR) and Syria. In January 2023, the U.S. Government designated Wagner PMC as a "Transnational Criminal Organization". Commentators have opined that Wagner PMC acts as a private proxy for the Kremlin's foreign policy. Despite several U.N. reports and a steady stream of NGO and media accounts linking Wagner PMC to atrocities, the group and its leadership has never been prosecuted by the international community.
In March 2022, Malian forces and Wagner PMC "instructors" descended on Moura, a village in the Mopti region of Mali. Over the next five days, at least 500 people – the majority unarmed civilians – were reportedly massacred. A detailed report by the U.N. Office of the High Commissioner for Human Rights alleged that Wagner PMC participated in the operation which involved extra-judicial killings, rape and torture, and called for the prosecution of those responsible. According to the U.N. Working Group on the Use of Mercenaries, in September 2019 Wagner PMC troops supporting General Haftar's Libyan National Army summarily executed detainees on the outskirts of Tripoli. According to Human Rights Watch, since 2019, Wagner PMC militants have summarily executed, tortured, and abused civilians in the CAR. Most recently, a former Wagner PMC mercenary in Ukraine described torturing and killing Ukrainian prisoners of war. Behind the violence and brutality, there are also reports of organised pillage and plunder of natural resources. Reports from the Central African Republic suggest that Wagner PMC has free reign over the country's gold mines and tropical hardwood. Other reports suggest that Wagner PMC is using unrest in Sudan to plunder the country's gold.
An opportunity missed for the ICC
One thing that all these alleged war crimes have in common – aside from evidence of involvement of Wagner PMC mercenaries – is that they all reportedly took place on territory over which the International Criminal Court (ICC) has jurisdiction. To the author's knowledge, the ICC Prosecutor has yet to announce an investigation into any of these incidents, or request arrest warrants for any Wagner PMC personnel. Nor have there been any other international efforts to bring the Wagner PMC leadership to account. For nearly a decade, this Kremlin-linked mercenary group has carried out Russia's foreign policy objectives in Ukraine, Syria and across Africa demonstrating patent disregard for international humanitarian law and human rights – with impunity. Surely this represents a missed opportunity for the project of international justice. Prigozhin and his lieutenants are known to have openly travelled in and out of ICC Member States like Mali and CAR to negotiate their nefarious deals. ICC arrest warrants against Wagner PMC leaders may have made Wagner PMC's African adventures trickier, or if anything, embarrassing for the host nations.
Now that its two top leaders are dead, is this the end of the accountability road for Wagner PMC's crimes? Granted, the world has lost an opportunity to watch Prigozhin tell his story in the Hague. At least one Syrian victim's family has tried to find justice in Russia, to no avail. His case was disregarded by Russian investigators and thrown out by Russian courts. It's likely that analogous efforts by Malian, Libyan or Ukrainian victims will meet a similar fate – given Russia continues to deny Wagner PMC's existence as a legal entity. The ICC is also unlikely to pursue Wagner PMC foot soldiers or low-level field commanders – the Court was set up to prosecute the top brass.
Should the buck stop with Prigozhin?
But should the buck stop with Prigozhin and his deputy? What of the Kremlin's responsibility for Wagner PMC's crimes? In June 2023, Putin made an extraordinary announcement, telling military officials and the press: "I want to point out and I want everyone to know about it: The maintenance of the entire Wagner Group was fully provided for by the state […] from the Ministry of Defense, from the state budget, we fully financed this group." Whilst this is not an admission of effective control over the group's conduct in the field, this does appear to be a confirmation of the long-held belief that Wagner PMC is an agent of the Russian state. At the very least, this merits a detailed inquiry into the extent to which Russian authorities controlled the conduct of Wagner PMC units. Those found to have been in effective authority and control over mercenaries who committed war crimes, and who failed to prevent or punish such crimes, should be brought to justice.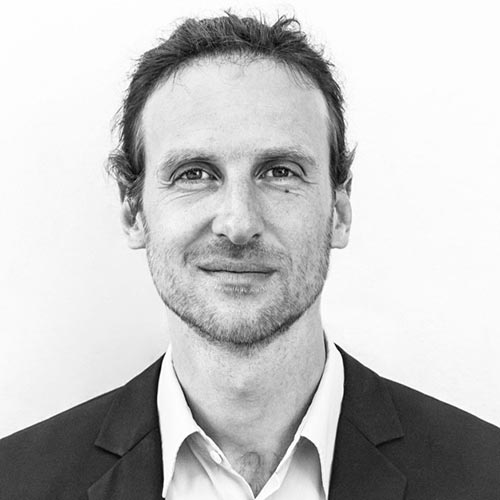 ALEXANDRE PREZANTI
Alexandre Prezanti is a barrister at Guernica 37 Chambers, UK, and partner at Global Diligence LLP. He specialises in international criminal law, human rights and sanctions. He regularly advises civil society and national authorities and international organisations.