The violent death of former Yemeni president Ali Abdallah Saleh following his implicit offer to make peace with Saudi Arabia, risks fuelling the proxy war in Yemen between Riyadh and Teheran, according to some analysts, while some now see a possible end to the conflict. Meanwhile, the International Committee of the Red Cross says the humanitarian situation continues to worsen, as ICRC President Peter Maurer explains.
Last Saturday, 48 hours before he was killed by his former allies – Houthi rebels supported by Iran --, Ali Abdallah Saleh had said he was ready to "turn the page" with Saudi Arabia. That was immediately welcomed by the Saudi-led military coalition that has been fighting the Houthi-Saleh alliance since 2015.
With no sign of an end to the conflict three years after the rebels took the capital Sanaa, this U-turn looked as if it might herald a defeat of the Houthi militias. Will the violent death of the former autocrat who was ousted in 2012 nevertheless push his forces closer to Riyadh and deal a definitive blow to the Houthi militias as some analysts think?
ICRC President Peter Maurer is sceptical on this. "Changes of alliance are common in the Yemen war, which makes any predictions about the future very difficult," he says. "Yemen is now fragmented into zones controlled by government forces or armed groups, against a background of tribal and religious dynamics which do not necessarily correspond with the frontlines. This produces convergences of interests that can be quite complicated."
A complicated war
Indeed, the protagonists of this war that started in 2015 are at the same time local (loyalist forces, Houthi rebels, Al Qaeda in Yemen), regional (mainly Saudi Arabia and Iran) and global (mainly United States and Russia). This makes delivering humanitarian aid a real headache, stresses Peter Maurer. "As long as there is no common will on the part of the international players supporting the regional and local ones, it is extremely difficult to get results on the ground," he explains. "Even for one-off accords based on circumstances it is very tough to obtain a consensus if the local parties do not feel they have support from the international players to accept compromises. But it is also true the other way round. When the big powers reach an agreement and try to get all the parties round the table, there is no guarantee that the local players will comply." And so there is a lack of political will, according to Maurer. "The declarations in favour of negotiation are at odds with the policies deployed by the States involved," he continues. "They all tell an international audience that they want political solutions, but at the same time they encourage forces on the ground not to compromise."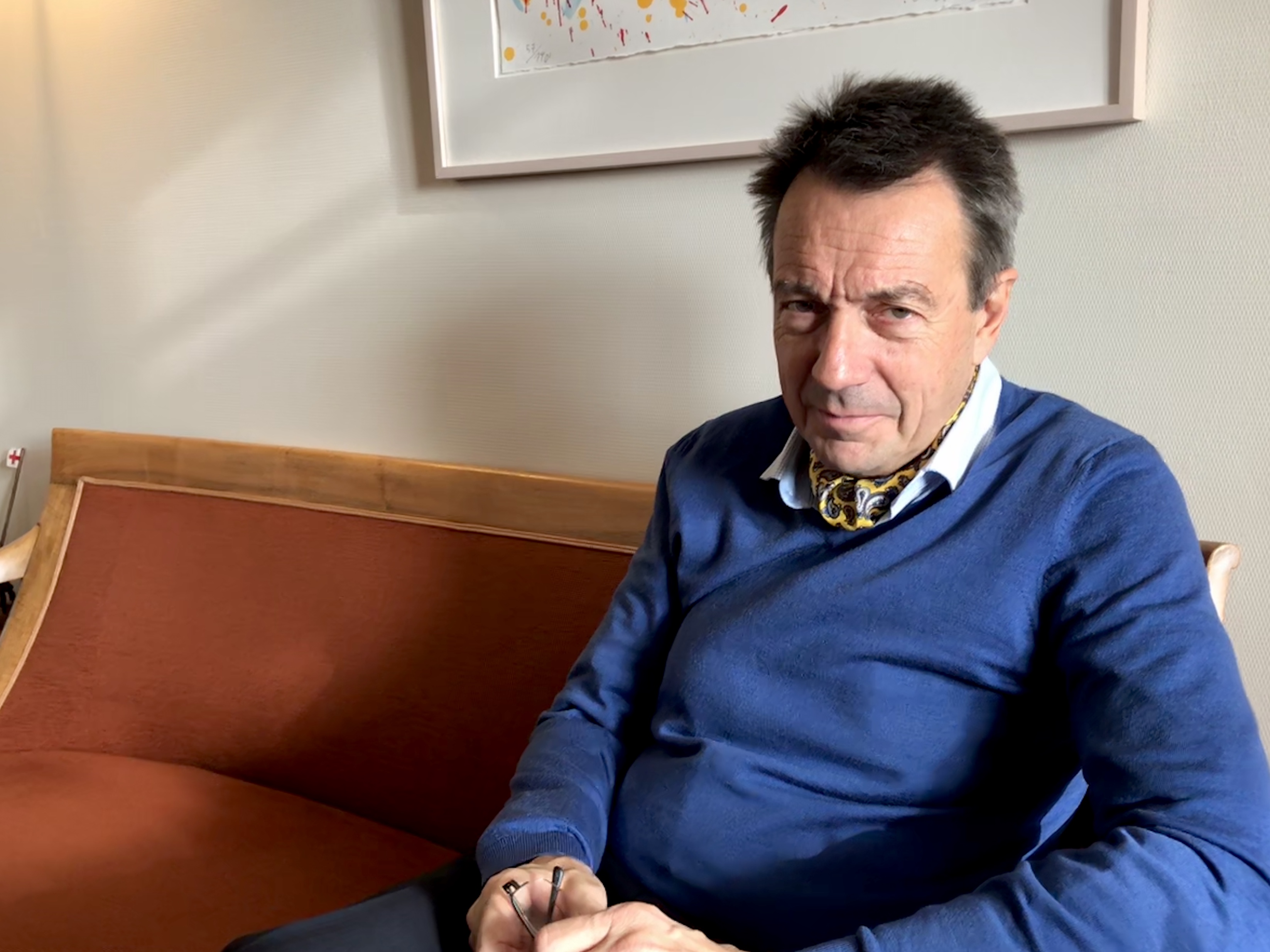 A country on its knees
As a result, the war continues across the country, even if its intensity varies from one region to another. Underdeveloped even before the war, this small country at the tip of the Arabian peninsula is now on its knees. "Yemen is so poor, destroyed and stricken by the war, that all basic necessities need to be supplied, whether it is food, water purification, electricity, fuel and medicines. The country is in need of everything." The big problem, says Maurer, is that the economy has ground to a halt and humanitarian agencies are unable to fill the gap. "They can respond to certain needs, provide certain minimum services," he says, "but with imports, bank credits, the national bank, airports and ports all shut down or at least affected, the difficulties accumulate in a very worrying way. The wars in Syria and Iraq have not created the same level of deprivation."
Urgent humanitarian crisis
Peter Maurer points a finger – although not explicitly – particularly at the blockade imposed by Saudi Arabia. "The import restrictions have in theory been lifted, but there are still obstacles on the ground, which forces us to perform tasks that are not normally our work, such as providing fuel so the electricity network can supply a minimum of power to hospitals or water pumps. So this is an extreme emergency situation in Yemen."
In the last 6 months, the ICRC has doubled its operation in Yemen with a budget that has grown from 49 million Swiss francs to nearly 100 million. "We can act, but the situation is worsening faster than our capacity to respond to the basic needs of the population," Maurer warns.
Iran once again stands to gain as it will benefit if the #Huthis succeed in consolidating their control of #Yemen's north, including the capital Sanaa. https://t.co/zvTaF4A4Hr

— Crisis Group (@CrisisGroup) 7 décembre 2017
Yemen's humanitarian crisis, according to the UN
An estimated 17 million people – 60 per cent of the total population - are food insecure while a staggering seven million people do not know where their next meal is coming from and are at risk of famine.
At least three million people have fled their homes, public services have broken down, less than half of the health centres are functional, medicine and equipment are limited, and there are no doctors left in 49 out of 276 districts. Access to safe water has become a major challenge and the lack of proper sanitation has increased the risk of communicable diseases.
A spike in cholera cases in April has compounded the situation. As of 24 August, more than 540,000 suspected cholera cases had been reported, with more than 2,000 associated deaths. On average, some 5,000 people were falling ill every day with AWD symptoms, with children under 15 accounting for 41 per cent of all suspected cases while people over 60 represented 30 per cent of fatalities. Currently, a child under the age of 5 dies every 10 minutes of preventable causes.
Yemen was already a protracted crisis characterized by widespread poverty, conflict, poor governance and weak rule of law, including widely reported human rights violations.
Today, the economy is near collapse, public and private services have all but disappeared, and Yemenis have lost most of their livelihoods and depleted most of their saving.
Deliberate military tactics to shred the economy have moved an already weak and impoverished country towards social, economic, and institutional collapse.
Source : OCHA