Robert Roth, professor of law at the University of Geneva and former judge of the Special Tribunal for Lebanon has for the first time explained why he resigned from that court in September 2013. He points in particular to a lack of independence of the STL, which he says has succumbed to multiple political pressures.
On February 14, 2005, a huge explosion rocked Beirut not far from the seafront. 1,800 kilos of dynamite had just blown up the car of Lebanese ex-Prime Minister Rafic Hariri, killing him and the other occupants. One of Lebanon's most powerful figures (although no longer in an official post) had thus been killed along with 22 other people nearby. Two years later, on May 30, 2007, The UN Security Council adopted Resolution 1757 to bring the perpetrators of the attack to justice. This resolution was pushed by France under Jacques Chirac and former US president George W. Bush. They thought Syrian president Bashar al Assad had ordered the attack, as well as the assassinations of other Lebanese figures opposed to his hold on their country. The STL was about to be born and was already creating division in Lebanese political circles between its supporters and fierce opponents. First among the latter is Hezbollah, which said it was a political tribunal set up at the behest of Saudi Arabia, the US and France.
It was in this troubled context that the TSL installed itself in a dreary suburb of The Hague in the thickly glassed former headquarters of the Dutch secret services. This tribunal is unprecedented in that it has such a narrow mandate, and therein lies its original problem. How can a court that is both UN and Lebanese be justified for one political assassination when the Lebanese civil war (1975-1990) ended with a general amnesty despite all the war crimes and innumerable massacres that left some 200,000 people dead? In 2011, Robert Roth was appointed judge at the TSL in The Hague. Two years later he walked out, after refusing a comfortable sum to keep silent. Now, in an article published by the Belgian Review of International Law, he is denouncing manipulation of international justice.
Political pressure
In his post from 2011 to 2013, Robert Roth observed what was going on. He understood, he says, that all the parties were managing to put pressure on the STL. Robert Roth points to "multiple pressure on the STL to carry out quick trials in absentia, even at the expense of defence rights and the quality of international justice". He writes, for example, that it would have made sense for the fifth accused Hassan Mehri – a member of Hezbollah like the four others – to be joined to the central indictment rather than in February 2014 when the trial had already started. But there was pressure – presumably from the main donor countries (whose contributions nevertheless remain confidential) – to "move forward at any cost", so as not to prolong the proceedings.
Although he does not state it, Robert Roth implies this was a question of putting Hezbollah on the political defensive at an opportune moment. Asked if the tribunal has succumbed to pressure, STL spokesman Waged Ramadan denied any political interference. "The STL is an independent judicial institution," he said. "It is not a political body and is not influenced by politics. Our mandate is justice. The judges hand down decisions based on the law and the evidence presented during hearings."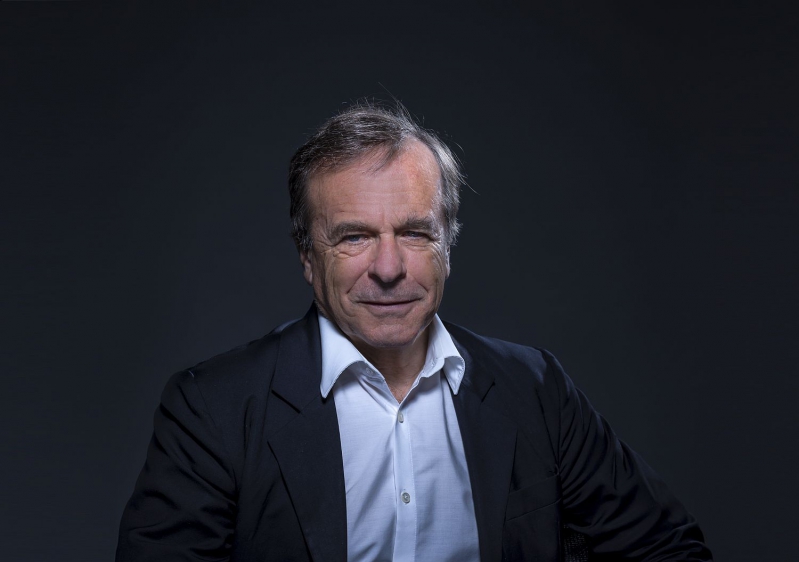 A "Zionist" Registrar?
However, it was something else that led the Swiss judge to resign. It all started with the accusation published by a Lebanese newspaper in 2014 that the STL registrar was a "Zionist". His ex-wife is Jewish, which was enough to sew doubt within the tribunal on his impartiality. Robert Roth's situation was similar, since his wife is Jewish and she was briefly editor of the Jewish Review. STL president David Baragwanath of New Zealand did not know how to defuse the problem, since the STL has always been accused by Hezbollah and others of being the legal arm of their political adversaries, including Israel.
It seems the STL president did not ask the only valid question: are the registrar and the judge impartial? Have they ever stated a position on the Israeli-Palestinian conflict or on Lebanese internal tensions or anything that could cast doubt on their independence? The STL president prevaricated and, according to Robert Roth, even considered publishing on the tribunal website "all the personal information about me and my wife". No doubt it is important how justice is perceived, and the Lebanese context is highly sectarian. But should international justice also succumb to sectarianism, or stand up for principles of independence? In other words, can you be Jewish or married to someone Jewish and be an international judge, if you meet all the guarantees of impartiality? Asked about this issue, STL spokesman Waged Ramadan replied only that: "We are not in a position to comment on the views and allegations of Judge Roth. Information about the recruitment and end of service of STL judges and staff is confidential. All the same, we regret the declarations of Judge Roth."
"Discrimination"
Robert Roth believes he was clearly the victim of "discrimination" because of labels attached to his wife. "And so, under the guise of guaranteeing the Tribunal's impartiality, a clear message was sent, primarily to the Lebanese authorities, that no major figure in this Tribunal should have any links with Judaism," he writes. "The President of an international tribunal has thus succumbed personally to the arbitrary assumptions and summary arguments of an important player on the Lebanese political scene." And so it was that Robert Roth resigned from a tribunal which, according to him, no longer met the "principles of international law". If you adhere to the logic followed by the STL, why not then cast doubt on the impartiality of Christian judges, because might they not be seen to favour Lebanon's Christian parties?
From its controversial beginnings to the present day, the STL has never succeeded in meeting the challenge on which international criminal justice is based, i.e. delivering justice independently of the political expectations – of founders, donors and opponents – that surround it. The STL continues to this day to operate amidst general disinterest, including in Lebanon, with a budget that is no doubt higher than that country's Justice Ministry. Drawing lessons from his experience, Robert Roth argues for a "less docile culture" in international criminal justice, saying he hopes it can "finally emancipate itself to attain real independence". One might say there is much work to be done.