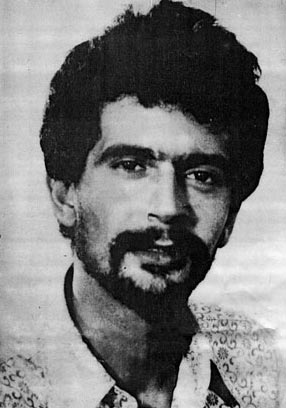 On February 7, 1977, 30-year old and married father of two Gilbert Morgan was having a drink with a few friends at the Reef Hotel bar, on the southern part of the main Seychelles island, Mahe. According to his friends, Morgan was then called out by another person he knew. It was the last time they saw him.
Almost 43 years later, on January 8, Sharon Morgan, Gilbert's daughter, took the stand of the country's Truth, Reconciliation and National Unity Commission (TRNUC). The TRNUC is charged with shedding light on alleged human rights violations committed in relation to the coup d'Etat of June 5, 1977 and during the subsequent one-party system.
Sharon's testimony followed that of her mother Sylvia and brother Derek, last year, behind closed doors. Sharon has been living in Canada for the past thirty years. She opted to come to the Seychelles to give her testimony in person. In an emotional plea read out before the commission, which was broadcast live on Seychelles' national television, she called on anyone with information about her father's disappearance, especially the perpetrators of the alleged crime, to come forward so that her family could solve the mystery after more than four decades.
"One thing I would like to ask you…"
For 43 years, Sharon has lived in hope that her father would come back some day. She believes that former president France Albert René – the author of the June 1977 coup, who ruled the Seychelles from 1977 to 2004 and died last year – was behind her father's disappearance. And she also believes that the person who killed her father was out there somewhere, watching and listening, and she wanted to appeal to the perpetrator.
"René gave the order and you did it. You had to because it was an order. One thing I would like to ask you, mister: When my father got to his final destination and out of the car, did he know that 'it' was it for him? Did you see the fright in his eyes? Before my father took his last breath, what were his last words? Did he beg for his life? Did he say to look out for me? Did he say: tell Sharon I love her?"
Did the murderer ever feel remorseful? Sharon Morgan wondered. She called on that person to stop living in pain and fear, and come forward to seek forgiveness and to give the family closure. "If you come forward and accept what you did, what you were ordered to do by Albert [René] – to take my father's life away, in other words to kill him – with all the anger in me, I can find forgiveness. You can help me move forward and maybe you can have a clear conscience too. We can both finally let my father's soul rest in peace then," she said.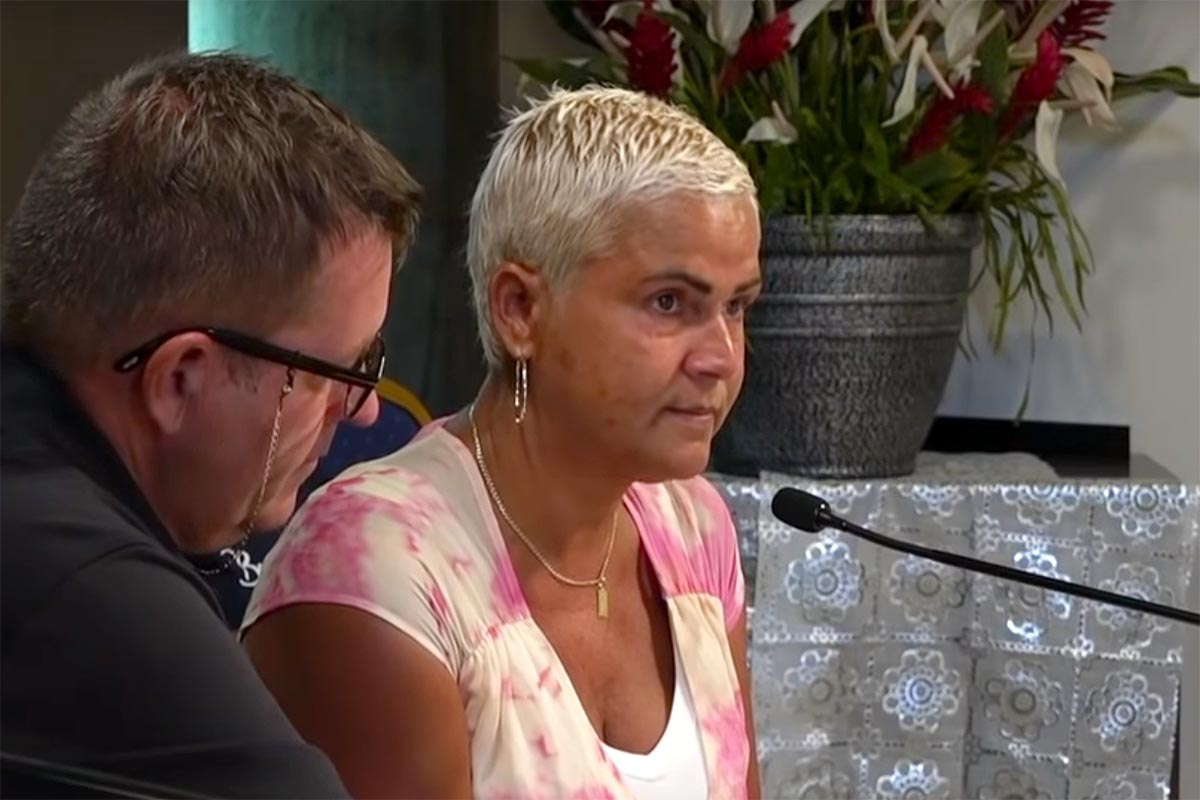 Accounting for the loss
For Sharon Morgan, testifying was also about making publicly known the personal consequences for a 3-year old to loose her father. "I am here today because we, the Seychellois, victims of Albert René's cult-like regime, have suffered and are still suffering for our losses. We all lost something of great value. All our human rights were violated by the state", she said. "Having my father taken away from me at a very young age, mattered. It mattered a lot. I know my life would have been very different today if he was still alive. For whatever reckless ambition Albert [René] had, it was stupid. I say stupid because I can't possibly think of a reason someone would intentionally harm another human being."
Losing her father at such a tender age, she further explained, deprived her of educational and social benefits. "A father to me means protection, support, guidance, structure. He'd be there for me through good and bad times, hold me in his arms and tell me everything will be ok, protect me from this dark world, believe in me when no-one would, teach me how to drive, be proud of me when I tell him I bought my first car, be on my side no matter what, walk me down the aisle on my wedding day, but none of that happened," Sharon, who was accompanied by her husband, added.
A known blabbermouth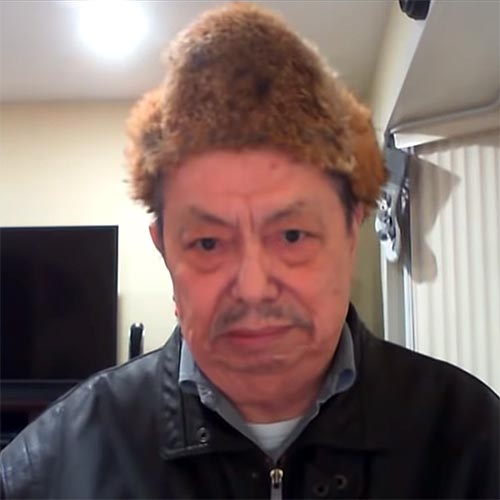 On the same day Sharon Morgan testified, a former investigating police officer, Antoine Lautee, told the commission what he believed had happened to Gilbert Morgan, four months before the coup.
On February 7, 1977, Lautee was an officer within the Seychelles' Criminal Investigation Department (CID). He was tasked with investigating the disappearance of Morgan. Lautee said Morgan was a personal friend. They had met on many social occasions for a drink and chat. He described Morgan as a blabbermouth.
"The last time I ever saw Morgan was at Le Barrel Restaurant in town and as soon as he approached me he told me that he didn't know how many guns Albert [France Albert Rene] had but he knew how many he had on Ile aux Récifs", a small island near Mahe, recounted Lautee. The former policeman believes that Morgan, an electrical contractor, was in fact also planning a coup. "At this point I asked him what he was talking about, but our conversation was interrupted as another person joined us", said Lautee.
According to the investigator, Gilbert Morgan was unhappy with the government led by president James Mancham. "I strongly believe that Gilbert was planning a coup d'Etat at the same time Albert René was planning a coup," said Lautee, basing his allegation on the fact that upon a search as Morgan's home after his disappearance he came across a book where a page had been marked – "the making of a president". Lautee also claimed that Morgan knew about René's plan for a coup and that René might also have been scared that Morgan would tip off Mancham. "Morgan was known to have been a blabbermouth and president James Mancham [could] have heard about the coup. So that is why they got rid of him", alleged Lautee.
Killed by people he knew
After Morgan's disappearance, Lautee remembered his conversation with him about guns and this was the reason why he conducted his investigation on Ile aux Récifs. "I believe Gilbert Morgan knew the person who called him by the roadside at Reef Hotel, and he trusted the person. According to his wife Silvia, Gilbert [went] by the roadside to speak to many people he knew, including Phillippe D'Offay [a man linked with the fatal shooting of Davidson 'Son' Chang-Him on June 5, 1977] and many others, whose names I will not mention here now", said Lautee. When Morgan left the hotel, he indeed left his beer and pack of cigarettes on the table, "a clear indication that he was coming back", said Lautee.
The police investigator recalled how he interviewed two fishermen during his investigation who said they had seen a boat full of people sailing towards Ile aux Récifs. Those men were armed with guns and scared them. The fishermen "told me that as they were passing by the boat, they could see Albert René trying to hide at the bottom of the boat. They also identified Marc Ah-time - the person who was later in charge of breaking open the armoury door on June 5 [the day of the coup]. So it seems that Albert was there on the fateful night," said Lautee.
An unfinished report never to be found
The investigator also referred to one of his conversations with Phillipe D'Offay. "He told me that they watched me [going to Ile aux Récifs] from L'Exil, René's house at Sans Soucis, through a telescope and that if I had looked closely into the sea while I was on the island, I would have seen gun casings they had discarded," Lautee testified. "Philippe D'Offay didn't want to say much about the incident. But based on my investigation and the conversation I had with so many people, I have no doubts that [Morgan's] disappearance was orchestrated by Albert René and his henchmen. I believe they took Gilbert Morgan from the Reef hotel, took him to Ile aux Récifs to show them where he had hidden his guns and then they killed him there and threw his body into the sea", concluded Lautee.
Two days after the coup, Lautee said he was taken off the case and ordered by the Commissioner of Police, James Pillay, to hand over his unfinished report to President René. Lautee was later among fourteen officers who were unlawfully sacked from the police force on May 15, 1981. In July 1981 he emigrated to Canada, where he still resides and testified from through Skype. His 1977 report was never located. Philippe D'Offay is dead.