This article, initially published on 7 December (including a voting form open until 11 December) was updated on 14 December, when the results of your votes were announced.
The event only takes place every nine years. The third Prosecutor of the International Criminal Court (ICC) is to be appointed this month by the Assembly of States Parties meeting in New York. The election process has been chaotic and there is uncertainty as to who will be the winner. There are nine candidates to run for the post for the next nine years. Each of them was interviewed publicly. These hearings are available online on the ICC website. Justice Info believes it is important to understand the geographical origin and distribution of votes within its readership, which is made up of both experts and populations affected by the crimes dealt with by the future Prosecutor. We have therefore decided to give you a chance to vote.

The results of your votes
From Monday 7 to Friday 11 December, you voted for your favourite candidate. Thank you to all participants!

Here are the results synthesized in an infographic.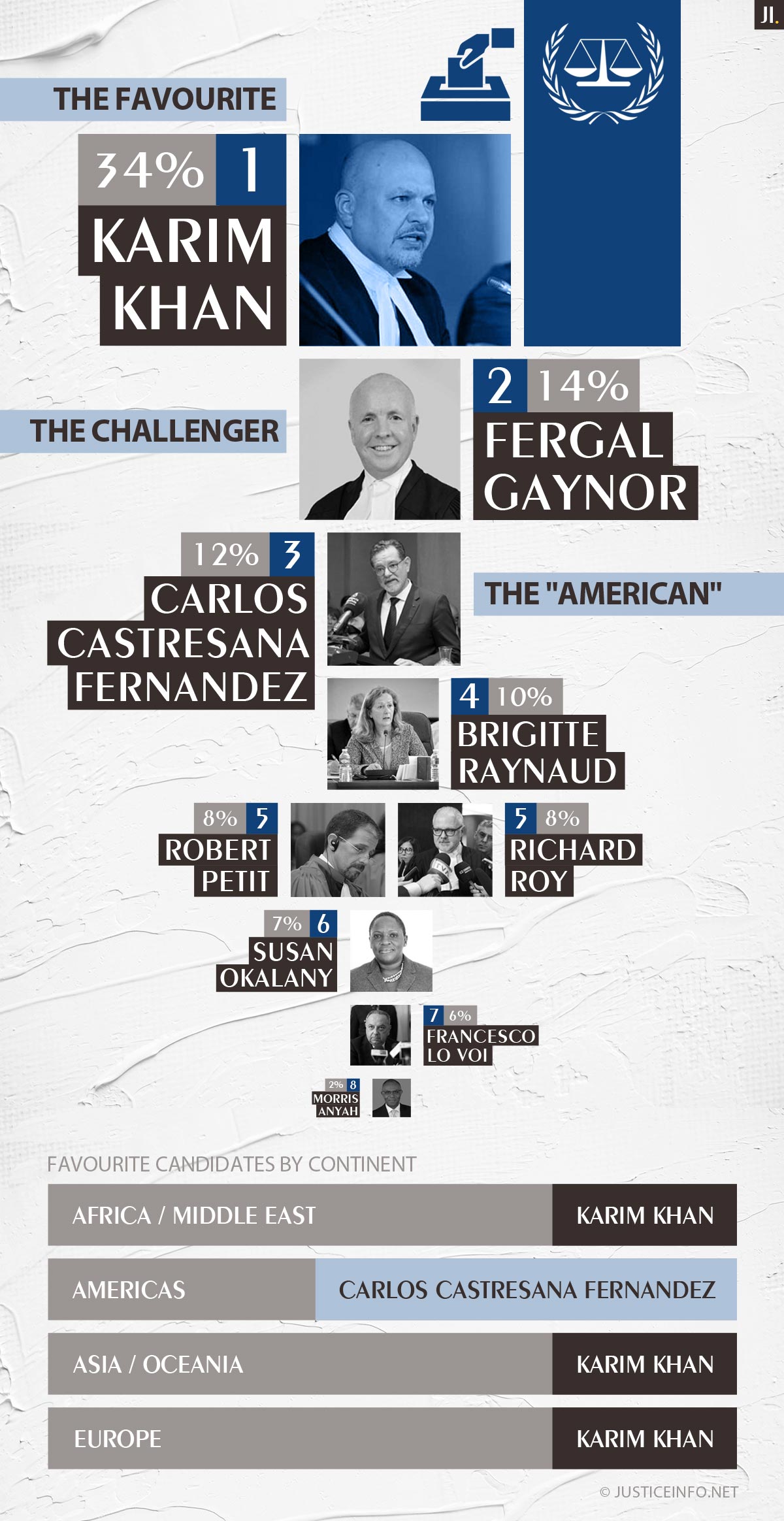 This people's vote is unofficial. Only States Parties to the ICC have the right to vote. It is organised by secret ballot. Justice Info only knows two things from you: your choice of candidate and your geographical origin (if you mentioned it). Online voting was open from Monday 7 December to Friday 11 December at 12 noon (time zone: GMT+01.00 - Central European Time).
The 9 candidates
Below is a short biography of each of the candidates, prepared by our contributor in The Hague, Stéphanie Maupas.