ANDREAS SCHÜLLER: We started some ten years ago on Colombia. In total on Colombia we had three big communication files on crimes against humanity, on sexualised violence and on violence against human rights defenders. Then on Iraq and the UK we submitted a major communication and then three or four follow-up communications between 2017 and 2020. On Yemen and the arms trade, we filed also some smaller follow-up communications. On Libya, we did two large communications at the end of last year and the end of the year before. And then on Afghanistan and especially the US torture part of that, we were also a couple of times in communication with the Office of the Prosecutor.
How big are these communications?
It varies a lot per situation. The first one can be a 200-page communication and then more targeted follow-up communications between 3 and 20 or 40 pages.
How long do they take to prepare?
Usually we almost work a year on them, with a team of two or three drafting and then another team of maybe four or five in partner organisations reviewing with different roles. So it takes quite some time. It's always a combination of both legal analyses of the situation, factual analyses, but also more specifically on pointing directly to the evidence; where it is, how could the Office of the Prosecutor secure it, and sometimes also what's already been done by domestic war crimes units. So we show a bit the context on what's already happening, and how we would do things, at least to start.
How much follow-up is there?
It varies over the years and the situation but in all cases we follow up actively. If we don't actively ask for follow-up, then not much will come back. It was my experience that when we were coming to The Hague and asked for a meeting, it was always possible. But what we are lacking are decisions and written responses. I mean, on UK and Iraq, there is one, justifying the decision not to pursue the preliminary examination at the time. But for example, on Colombia, we never received anything. We never got an answer on how they see our submissions, whether they think there was an initial suspicion or reasonable grounds to believe that crimes have been committed or whether they thought that's outside the scope or not under their jurisdiction. And also, in terms of complementarity, what the Colombians are doing or not. So that was quite disappointing actually. Yemen is still pending, Libya as well as part of the [ICC] investigation. And Afghanistan is where it is. So it's mixed.
How transparent is the process?
They were kind of transparent to a certain extent, especially on UK/Iraq, so that we understood a bit when and where decisions would be made. Of course not how the discussions went internally, the different opinions or views.
Has it changed under different prosecutors?
It does change depending on which prosecutor is in office. Under Fatou Bensouda [prosecutor of the ICC between 2012 and 2021], the quality of the meetings improved over the years. Under Karim Khan [ICC prosecutor since June 2021] we also see the direction the Office of the Prosecutor is taking which sometimes means that we don't even request the meeting because it's been already publicly communicated which direction some investigations take. Like on Afghanistan, if you see which direction has been taken [In September 2021 Khan decided to deprioritise investigations into alleged crimes commited by US forces]. But in other situations where we file communications on the working level [with the actual investigators/analysts – the people directly working on the situation], that continues actually as before.
How does it compare to your experience at the domestic level?
In every domestic system you can have the kind of criminal complaints or communications that are a one-off and a one-day newspaper headline and you never hear about them again. Then there are ones which are part of an advocacy strategy. And then there are those that are legal complaints that offer evidence on how to get there, that understand how the prosecutor and investigators are working and make it easy or, at least, give them some leads on what to do with this communication. That's always our approach, to the ICC or domestically, that we file not only as an NGO but also as lawyers. Basically cases where we did our own investigations, and we know which experts spoke on the situation, where there may be witnesses in stable conditions, legally-represented, so that a good statement [from them] can be secured. People like "linkage" witnesses.
If you seriously want to start building cases as a prosecutor, you need, of course, the evidence. And when we file, the important part is to show where to get the evidence and how to get it. Then, hopefully, this investigation goes forward. We are not investigating, I mean, we don't take statements, but simply knowing about what the person could testify about, which crimes, when, which location, what happened, [if they] are in good condition to make such a statement, not being retraumatized and so on. We are not taking any full statement because that would be doubling work, but basically showing how this evidence can or should be secured by official bodies so that they could do their work.
The legal analysis is sometimes almost secondary, because of course the prosecutor's office will do it itself depending on the actual circumstances.
Do domestic war crimes units work the same way as the ICC?
We have the experience with quite a number of war crimes units across Europe and the ICC, and each is different. They are governed by different laws and practice. It is getting closer, because there are more people, for example in the German office, who worked in The Hague or other international courts and go back and forth. That's a big development over the past 10, 20 years, the system is more interchangeable. But of course, the rules, the culture is different and each office has its advantages and disadvantages. With the ICC Office of the Prosecutor, it has been easier to meet on the working level. It's more difficult for war crimes units nationally because they are stricter under their Criminal Procedure Codes. They meet with victims' lawyers because it's their right under the law, but with NGOs they basically don't have a right to be part of an investigation and the prosecutors need to be careful.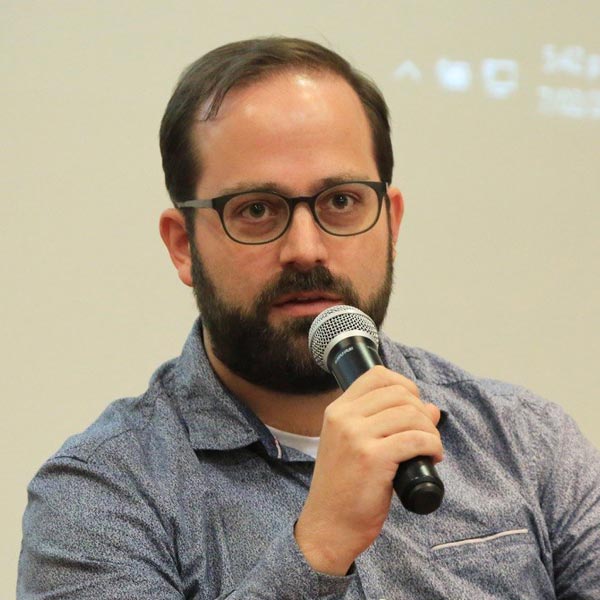 ANDREAS SCHULLER

Andreas Schüller, a German lawyer, is the director of the International Crimes and Accountability Program at the Berlin-based European Center for Constitutional and Human Rights (ECCHR), which he joined in 2009. He works on U.S. torture and drone strikes, U.K. torture in Iraq, war crimes in Sri Lanka and Syria as well as other international crimes cases.