Promising transitional justice as part of his 2018 election campaign, The Maldives' incumbent President Ibrahim Mohamed Solih set up a Presidential Commission on Deaths and Disappearances ("DDCom") shortly after taking office in November that year. This commission is tasked with probing unresolved cases of murders and enforced disappearances that happened between January 1, 2012 and November 17, 2018. They include the 2014 disappearance of Ahmed Rilwan, a critical journalist who uncovered political corruption and its links to Islamist extremism.
An Ombudsperson's Office for Transitional Justice (OTJ) with a broad mandate was also set up under the Transitional Justice Act of December 17, 2020. The Act gave the OTJ a mandate of two years, but this has been extended to the end of 2023.
Political parties have been ambiguous on transitional justice, and the outcome of the September 9 presidential elections is hard to predict. Former president Abdulla Yameen, whose previous tenure drew accusations of human rights abuses, has been barred from running because of a conviction for corruption and money laundering. Another former president, Mohamed Nasheed, split from President Solih's party earlier this year to form his own party. There are an unprecedented eight candidates running, and a second round of voting on September 20 looks likely.
Key suspect is freed
Added to the sensitivity of the election period, victims are still reeling from the Criminal Court's decision on June 21 to release on bail Ahmed "Ahandhu" Ismail, a key suspect in the disappearance and presumed murder of journalist Rilwan and the 2017 murder of blogger and human rights activist Yameen Rasheed. The prosecutor's office decided not to appeal his conditional release. Ahandu, along with two other suspects, had been referred by DDCom. All three were arrested in June 2022 but have been let out of jail.
Victims feel frustrated as well as afraid, we are told, as the process has taken a long time. DDCom has worked hard to gain their trust, according to an international expert who has provided support and expertise to DDCom. But now they fear for their safety and do not want to talk to media. As an illustration of the political tension and sensitivity, two international experts who advised on transitional justice in the Maldives did not want to be quoted directly for fear of not being able to work in the country or seeming to be too critical, which would "not create an enabling environment" for transitional justice.
Experts stress that witness protection is difficult in a small country where "everyone knows everyone else". And there is concern about endemic corruption, including suspicions that it may still affect judicial institutions.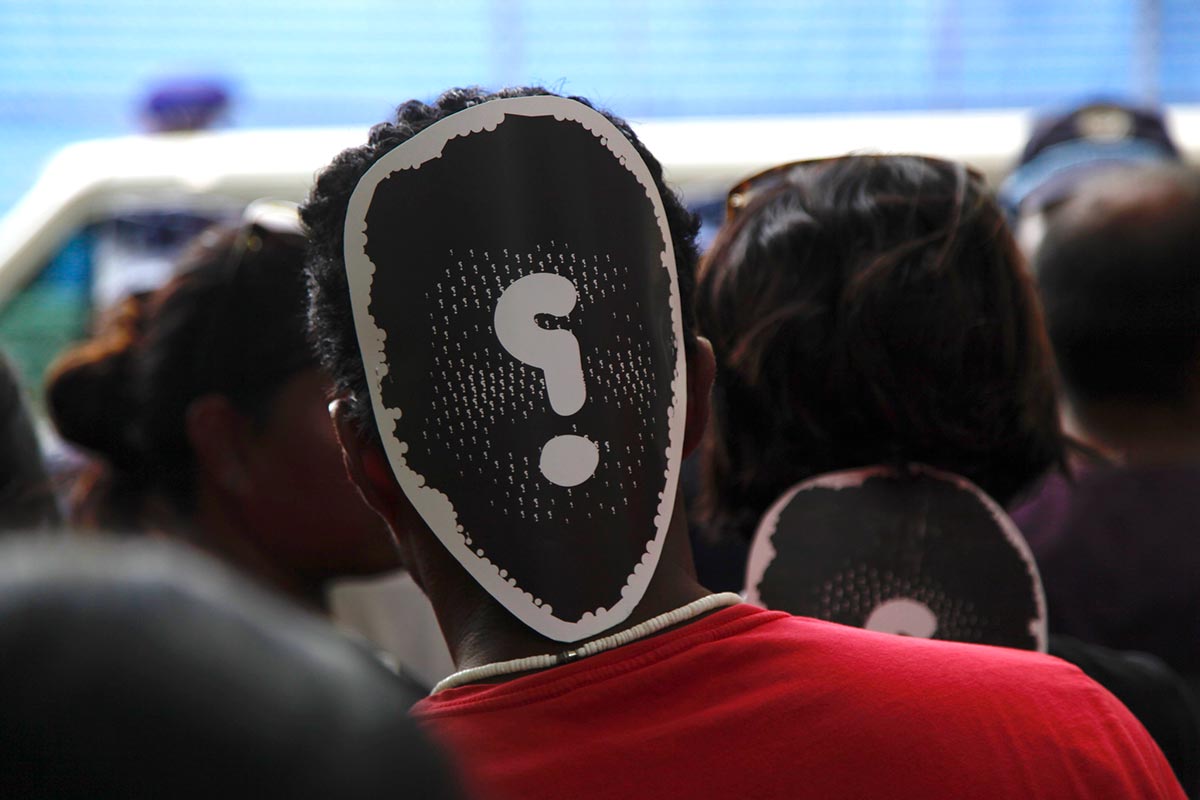 Transitional justice with many obstacles
The Ombudsperson's Office for Transitional Justice has also faced numerous challenges. "One of the biggest challenges faced by OTJ was its broad mandate under the OTJ Act, as it had to focus on all the systematic violations of fundamental human rights and freedom that happened from January 1, 1953 to November 17, 2018," says Maldivian human rights expert Mariyam Laiza, one of the first three ombudspersons, when asked about difficulties during her time in office. She left on August 31, 2022, over differences with colleagues and after criticizing lack of leadership. "In addition, the concept of systematic violations is vague in the Act, which does not give a clear legal definition," she continues.
The OTJ suffered from lack of resources and transitional justice expertise, especially in the beginning. The ombudspersons were appointed on January 15, 2021, and did not get any office until April that year, says Laiza. It was also during the Covid-19 pandemic, with a lockdown in place, so all the start-up work like recruiting staff had to be done online.
Case submission was opened on June 13, 2021 for a period of three months, and closed on September 13. "During that period, 488 cases were lodged, mostly related to housing issues," says Laiza. "The majority of housing cases were related to unfair distribution of housing and those eligible for housing schemes not getting housing." Cases that cannot be resolved through reconciliation and concluded with sufficient evidence for the criminal components must be forwarded to the Prosecutor's General's Office (PGO), while cases that involve the recovery of civil damages or recovery of monies and assets must be forwarded to the Attorney General's Office (AGO).
The Maldives is heavily dependent on tourist revenue and renting land to tourist resorts, which has often been a cause of corruption and alleged favouritism in the distribution of state resources. In recent years, power has changed hands in every election cycle. One of the main complaints to the OTJ has been that each time there is a change of the political class in power, that political class undermines the rules and redistributes the resources, says one international expert. The people of the Maldives are heavily dependent on public administration, notably for jobs and housing.
Historical cases and prison torture
The OTJ's mandate thus includes abuses of socio-economic rights. But it is also trying to shed light on historical abuses such as the violent overthrow of the archipelago's first president Mohamed Amin Didi, and the 1962 military intervention and depopulation of the rebellious Thinadoo island, which was accompanied by numerous serious human rights abuses including torture and rape. Other episodes of human rights abuses that the OTJ has identified for further research relate notably to interventions by security forces, attacks on freedom of expression and alleged unfairness in housing scheme procedures.
In addition, the OTJ is probing cases of torture and inhumane treatment in Maldivian prisons that occurred between January 1, 1953 and October 17, 2018. There are many reports that have documented that since the '90s. The Office has held closed hearings with some of these claimants.
Running out of time
The OTJ has completed investigation of some 230 cases so far, mostly relating to housing, Laiza told Justice Info. A few of these were settled through reconciliation between state agents and complainants. However, she says, "the bigger, historic cases that were also decided as research are still incomplete, even though there have been hearings, literature reviews and taking of statements for some of the cases". She doubts they can be concluded by the time the OTJ mandate ends.
DDCom also has a number of investigations ongoing. The length of its mandate is unclear in law, and it is a presidential commission set up under Solih.
So it remains to be seen what happens after the elections. But whatever the outcome, transitional justice in the Maldives may have a dynamic of its own. "Once you start the wheel of transitional justice, you build it and bring it to the public eye, it doesn't die out," believes one expert. "The public and especially victims pick it up, NGOs pick it up, and it may reappear somewhere down the line, although the Maldives is a difficult place for human rights right now."