Abuses against civilians happen all too often in eastern Democratic Republic of Congo (DRC). Following a massacre in Beni on the night of August 13-14 this year that left some 50 civilians dead, six men of Ugandan, Congolese and Tanzanian nationality have gone on trial at the North Kivu military court. Another trial has been taking place since August 12 at the military court in Bukavu, South Kivu, of seven men accused in connection with the Mutarule massacre of 37 members of the Bafulero ethnic group on June 6, 2014. The accused include four Congolese soldiers, Swiss NGO TRIAL International, whose mission is to fight impunity, has supervised a group of lawyers representing victims in this case.
Guy Mushiata is TRIAL International's human rights coordinator for the DRC and is based in Bukavu. In this interview he talks to JusticeInfo about the difficulties and progress in the Mutarule trial, and in fighting impunity for sexual crimes in South Kivu province, eastern DRC. In 2014, Trial International joined with other NGOs and international organizations to produce a unique International Protocol on the Documentation and Investigation of Sexual Violence in Conflict (also referred to as the British protocol) setting out basic norms and good practices for investigating acts of sexual violence as international crimes.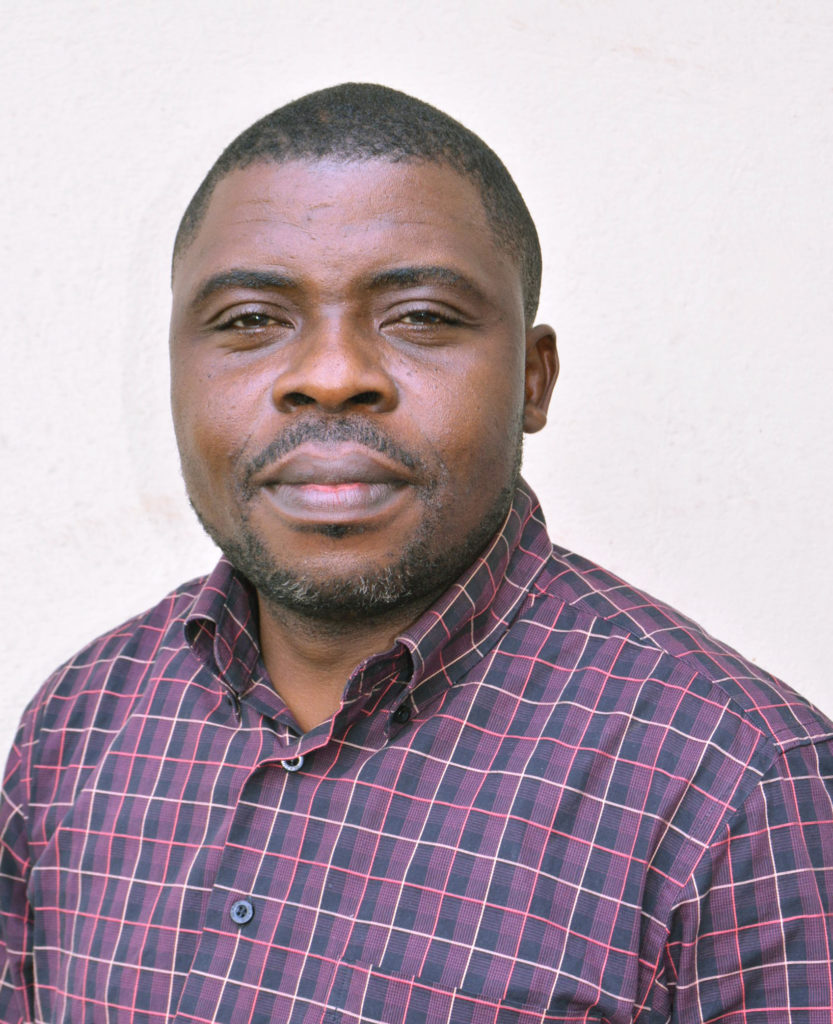 JusticeInfo: How do you assess the impact of the International Protocol in terms of investigation and procedure? Does it facilitate the work of documenting these crimes and assisting victims?
Guy Mushiata: The Protocol is a kind of practitioner's guidebook. It makes the work of NGOs on the ground more efficient and is in line with the needs of the justice system. Its effects are many. They can be seen first at the level of local actors, especially local NGOs, who appreciate that they at last have methodology that is really suited to their work with victims of sexual violence. Judges and lawyers also appreciate the practical nature of the investigation techniques proposed by the Protocol.
We can also see that it is having an effect in terms of procedures, especially when it comes to managing evidence. The Protocol's methodology allows practitioners to identify and gather the evidence necessary for judicial action in an accurate way. For example, the model medical certificate recommended by the Protocol helps better describe the violation suffered and assess the physical and psychological effects on the victim. This certificate can then serve as evidence in a trial. That is an important step forward for victims!
JusticeInfo: How do you think your work of fighting impunity for sexual crimes is seen in Bukavu? Do you think people are starting to recognize the need to let victims talk, to investigate and to punish?
GM: We are working in a complex context in Bukavu. Both mentalities and the justice system are changing in South Kivu, but there is still a long way to go. On the one hand, civil society firmly and unanimously condemns sexual violence and hopes to see the victims destigmatized. But on the other hand, judicial reality is different and judicial bodies still tend to practice uneven justice based on the rank and prestige of the suspected perpetrator. There are some promising advances, but the judicial system is still full of dysfunctions which hamper the fight against impunity.
That is why TRIAL is working on several fronts: legal aid to victims of grave violations, strengthening the capacities of lawyers and local NGOs, moving jurisprudence forward. These last aspects are vital in changing mentalities and the practices of the institutions. Fighting impunity remains a sensitive subject, but our work is welcomed on the whole.
JusticeInfo: The trial of seven men has recently started before a military court for the ethnic massacre in Matarule committed on the night of June 6-7, 2014. We have seen the procedure going relatively fast, but do you think there is a real desire to stop such massacres in this region? In your work for TRIAL International, have you seen positive effects from such local/national procedures?
GM: The Mutarule massacre trial opened on August 12 and is continuing. Its relative speed can be explained I think by a combination of three variables: the dynamism of the Mutarule victims' community, the involvement of the central government and recurrent pressure from the international community. These variables do not always exist at once, but sometimes they do. The recent tragic massacres in Beni show that mass crimes are continuing, but that they nevertheless draw strong mobilization and a strong will for justice. So every trial that opens will add a building block to justice and rule of law in the DRC. Local and national procedures are vital to fight impunity, for various reasons. They often take place near the people hit by these tragedies, making justice more tangible for them. This factor is even stronger when the court goes to conduct hearings at the crime sites – as is the case in Mutarule. Unfortunately, the number of prosecutions is still low in relation to the number of violations committed, and that does not send the right signal to prevent the commission of new crimes. Hence the advantage of bringing recourse to international mechanisms into the DRC anti-impunity strategy if procedures are blocked nationally. That helps redraw the lines of the anti-impunity fight more efficiently at all levels.
JusticeInfo: What are the remaining challenges for the victims of conflicts in Bukavu to get justice? Is there an efficient Bar that can give legal advice adapted to the needs of victims of these most serious crimes? What role can an NGO like TRIAL International play?
GM: There is Bar in Bukavu, where several lawyers are providing quality assistance to both victims and suspects in cases linked to grave crimes. The Bar has also set up a free counselling clinic and conducts missions to the interior of the province. But its action remains limited and depends a lot on international support.
Access to justice remains a path strewn with obstacles and the challenges are many. The victims and the rural population in general often do not know how to take recourse to justice or how it works. Often they also do not know their rights! The size of the territory is also an obstacle, as the crimes are often committed very far from prosecutors and judicial bodies. That makes the contact between the victims and judicial officers more complicated, sometimes impossible. Not to speak of the legal fees, which are beyond the means of most victims. Certain difficulties are logistical but others arise from the justice system itself, and that is where the challenges are greatest. We need to make sure that perpetrators with social status do not benefit from impunity, that judicial decisions are fully executed and that the victims get reparations. This would allow the DRC justice system to fulfil its functions: preventive, punitive and restorative.
TRIAL International has been working in this direction since 2015, through a complete programme. Our work on legal assistance helps raise the quality of the trials in which we support the victims. We also offer coaching to lawyers from the Bukavu Bar before, during and after the trial to help them get victims' voices better heard. And finally the support we provide to local NGOs in their investigations with military and civil prosecutors helps strengthen official investigations. Little by little we are trying to redistribute the cards of justice in the DRC. We have been active in the DRC for 18 months and 158 victims have got legal assistance as a result, of whom two-thirds are women. We have carried out 20 missions to document sexual violence, trained 50 human rights defenders and 15 lawyers. It is uphill work but it is bearing fruit and encourages us to continue the struggle.
Note of JusticeInfo.net : we changed the previously published photograph which was not corresponding to this interview