The weather is fine this Wednesday November 7 as we arrive at the hospital on the outskirts of Bukavu, South Kivu province, in eastern Democratic Republic of Congo (DRC). In the administrative wing we spot a big man in a white tunic giving a guided tour to some VIPs from Belgium come to see the work "in support of sexual violence victims". "Hey! Denis Mukwege!" cries a smiling Alphonsine Nsimr, a 52-year-old patient who has come for a medical appointment.
"He is our Moses, our saviour," says Esther [all victims' names are pseudonyms, to protect their identity], an 18-year-old orphan sent to Panzi last August after being raped by three armed men as she was returning from the fields in Kalehe, South Kivu province. "It is thanks to him that we are alive and have recovered our dignity."
The four pillars of the Panzi Foundation
And so we are face to face with Doctor Denis Mukwege, co-winner of the 2018 Nobel Peace Prize. For nearly 20 years this renowned doctor has been fighting sexual violence in eastern DRC. His fight involves taking medical, psychological, socio-economic and legal care of rape victims, some 100 to 150 of whom arrive every month at Panzi hospital.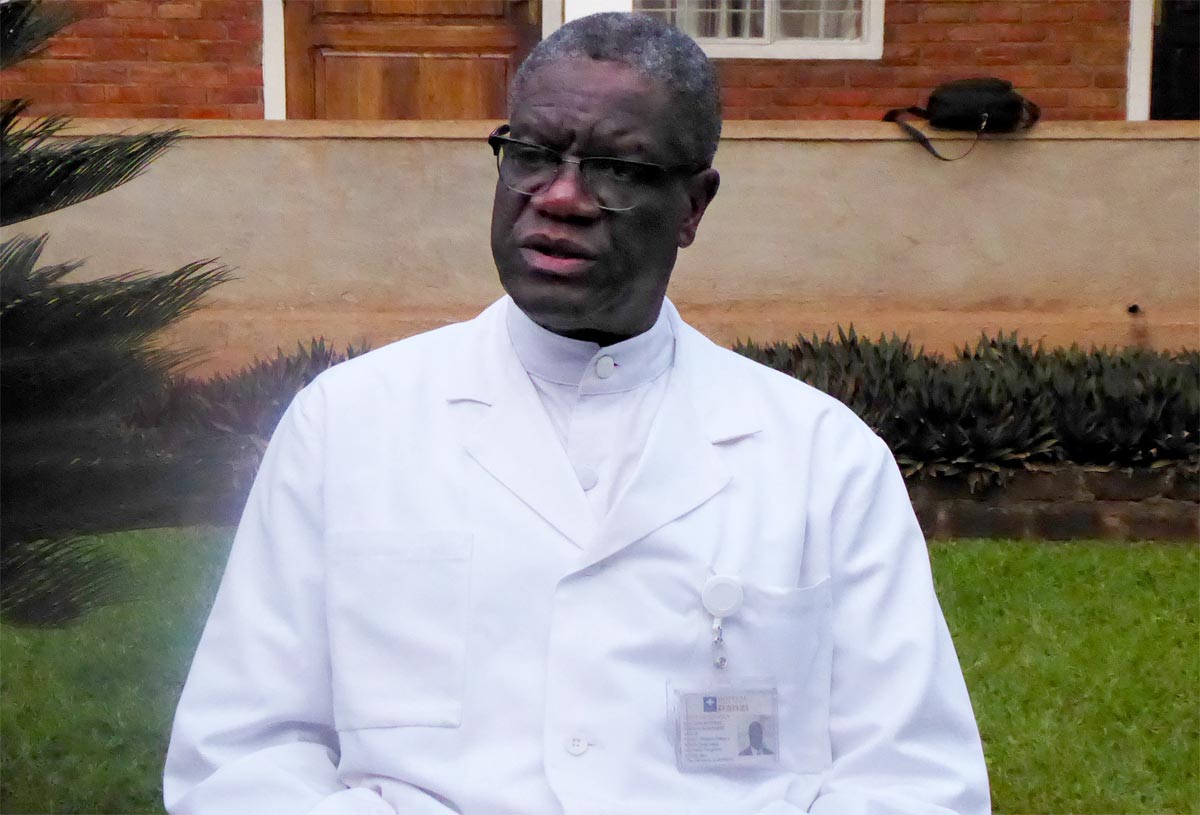 At the time of our visit, the Panzi hospital has 450 beds, and currently has 354 patients in its four main departments (surgery, obstetric gynaecology, pediatrics and internal medicine). 210 of them (59%) are in obstetric gynaecology. "This department looks after women who have serious urogenital conditions, including fistulas and prolapses. These patients include survivors of sexual violence," explains Dr. Sylvain Chihambanya, medical supervisor of Fondation Panzi, which was created by Dr. Mukwege in 2008 to provide holistic care of sexual violence survivors: medical (the general hospital and a mobile clinic); psychosocial (psychosocial care); socio-economic reinsertion (accommodation in a patients' home and training in various skills); and legal (legal support and assistance).
Since its creation in 1999, the Panzi Hospital says it has treated more than 50,000 victims of sexual violence. "I have currently been alerted by one of our health regions to go and take care of displaced people amongst whom 207 cases of rape have already been identified. So you see what it is like?" says Doctor Chihambanya.
"In Kivu, being a woman is a curse"
Each day in this part of eastern Congo, many women and girls, sometimes younger than one year old, suffer individual or gang rape at the hands of armed men. At Panzi, some of these survivors talk about their painful experiences. "Being a woman is really a curse here in Kivu, because you are at the mercy of the armed groups," says Grace, 18, who was abducted in the Kavumu region by men linked to the Democratic Forces for the Liberation of Rwanda (FDLR) and spent nine years in captivity as a sex slave. "I was only four years old when they abducted me," she recounts. "They took us to the Kahuzi-biega park as sex slaves. Our extreme youth did not stop them using us to satisfy their libido. Two, three, four men had no problem taking turns to sleep with a little girl of hardly 6 years old, any time they wanted. You could say these militiamen took pleasure in abusing us."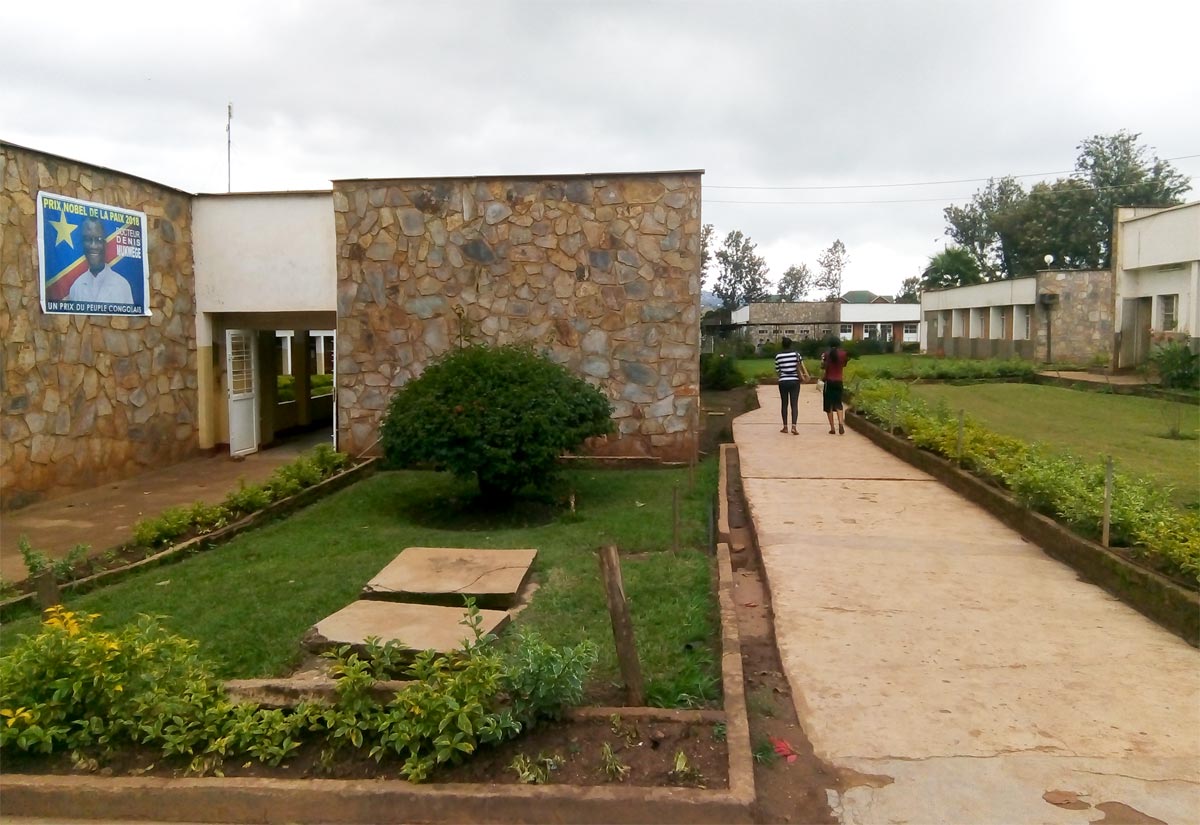 A young woman of 23 wishing to be called Gisèle Bintu says her parents died in a fire in their house when she was only 8. She remembers her five years captivity after being abducted by suspected Ntirahamwe Rwandan militia in Kibua, in the Walikale region of neighbouring North Kivu. "In my fourth year of sexual slavery, a militiaman got me pregnant, but he didn't want the baby," she tells. "As I was nearing the end of my term, they stuck a knife in my stomach and killed the foetus. I spent five days in serious pain without any medical help, and then they left me at a makeshift health clinic which was overwhelmed by my case. The dead foetus which was still in me was starting to produce a terrible smell when they decided to transfer me to the hospital in Goma and then to Panzi, where Doctor Mukwege saved my life."
Gisèle Bintu has just undergone her thirteenth surgical operation for fistulas resulting from the various acts of rape she suffered during her captivity. "I am feeling better," she says. "I have left the hospital and taken up my studies at the local medical institute, because I want to become a nurse and help Doctor Mukwege save the lives of my compatriots, many of whom are still the sex slaves of militia in the bush of eastern Congo. The only thing I regret is that I can no longer have a child, because they removed my womb, which had been damaged by the rapes I suffered."
"We also have a right to justice and peace"
Dr. Mukwege's team fights to ensure dignity for victims of sexual violence by giving them medical, psychosocial, socio-economic and legal assistance. The medical, psychosocial and socio-economic care has been in place for a long time now. What is less well known is the legal assistance introduced at Panzi in 2008. "We have seen from experience that when the women are doing better physically, psychologically and economically, that's when they start to ask: why me? That's when they start to demand justice," Denis Mukwege tells us.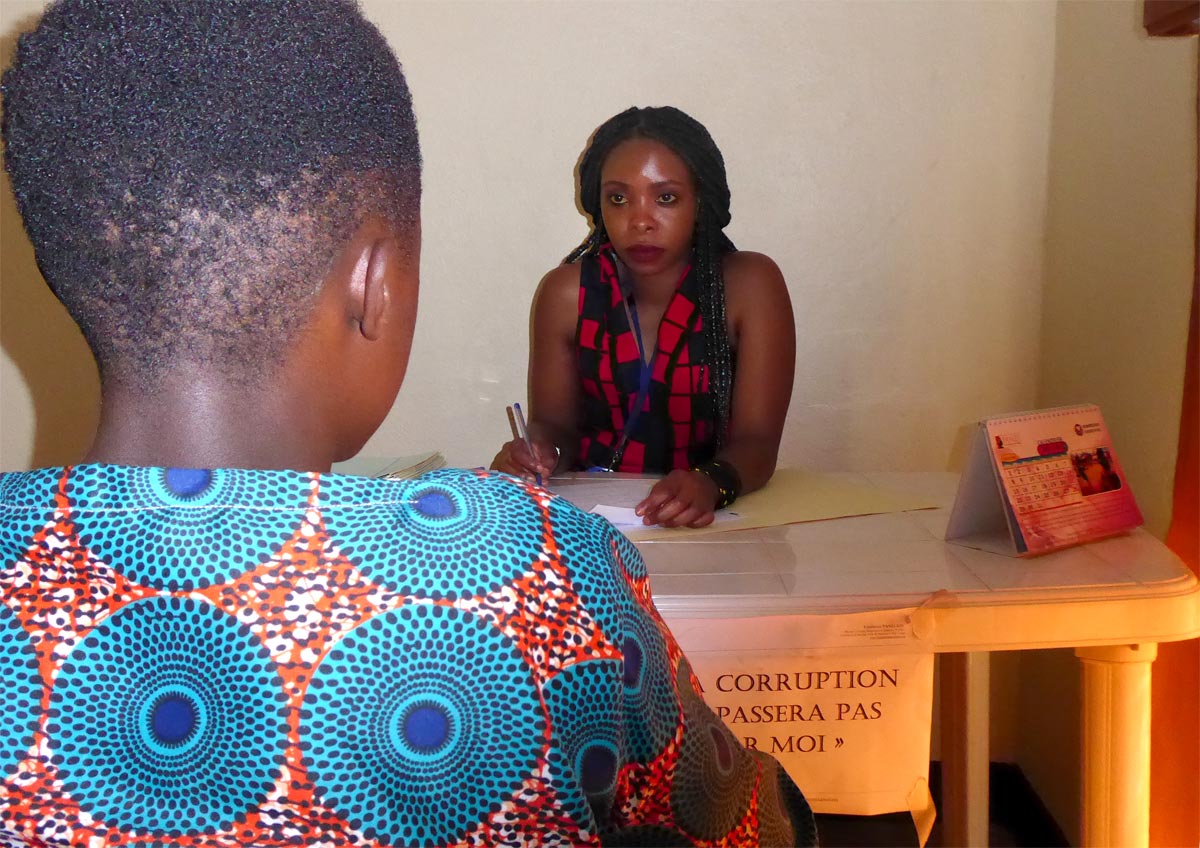 "I have always dreamed of seeing the militiamen who raped me caught and punished," says Gisèle Bintu. "That would stop others from committing these crimes, because it is not only in Congo that these girls are raped from the day they are born. We also have a right to justice and peace."
And so the Fondation Panzi has set up a legal clinic, run by jurists who help victims get access to justice by helping them put a case together and representing them before the courts. "We train paralegals in the communities, who help us get the laws on protection of women more widely known, guide and listen to those in need of justice," says lawyer Yvette Kabuo, coordinator of the Panzi legal clinic. "We also strengthen the capacities of members of the judicial corps, notably bailiffs and lawyers. We assist victims before the tribunals, and we provide support to mobile courts so they can hold hearings in places where the crimes were committed, bringing justice closer to the victims." The clinic can also cover fees for judges and lawyers for both parties, victims and accused, to guarantee a fair trial.
Access to care is access to evidence
Among the cases supported by Fondation Panzi is the famous trial that led to local politician Fréderic Batumike and 11 of his co-accused, all members of the "Jeshi la Yesu" militia (meaning army of Jesus in Swahili) being convicted by a South Kivu military court in December 2017. They were sentenced to life in prison for "widespread, systematic" rape committed between 2013 and 2016 of some 40 girls aged eight months to 12 years in the village of Kavumu, in South Kivu province.
"The work of the Panzi clinic has firstly highlighted the scourge of sexual violence and its consequences," says Guy Mushiata, human rights coordinator in the DRC for Trial International, a Swiss NGO that is a partner of Fondation Panzi in the fight against mass crimes. "The clinic has also helped us gather the evidence to go to court, because very often these crimes of rape are committed in isolated places and the victims do not have access to the medical treatment that would allow us to gather evidence. But with the Panzi team, we can monitor the victims, document the facts, gather testimonies and draw up medical certificates, which are all important pieces of evidence for the judicial authorities."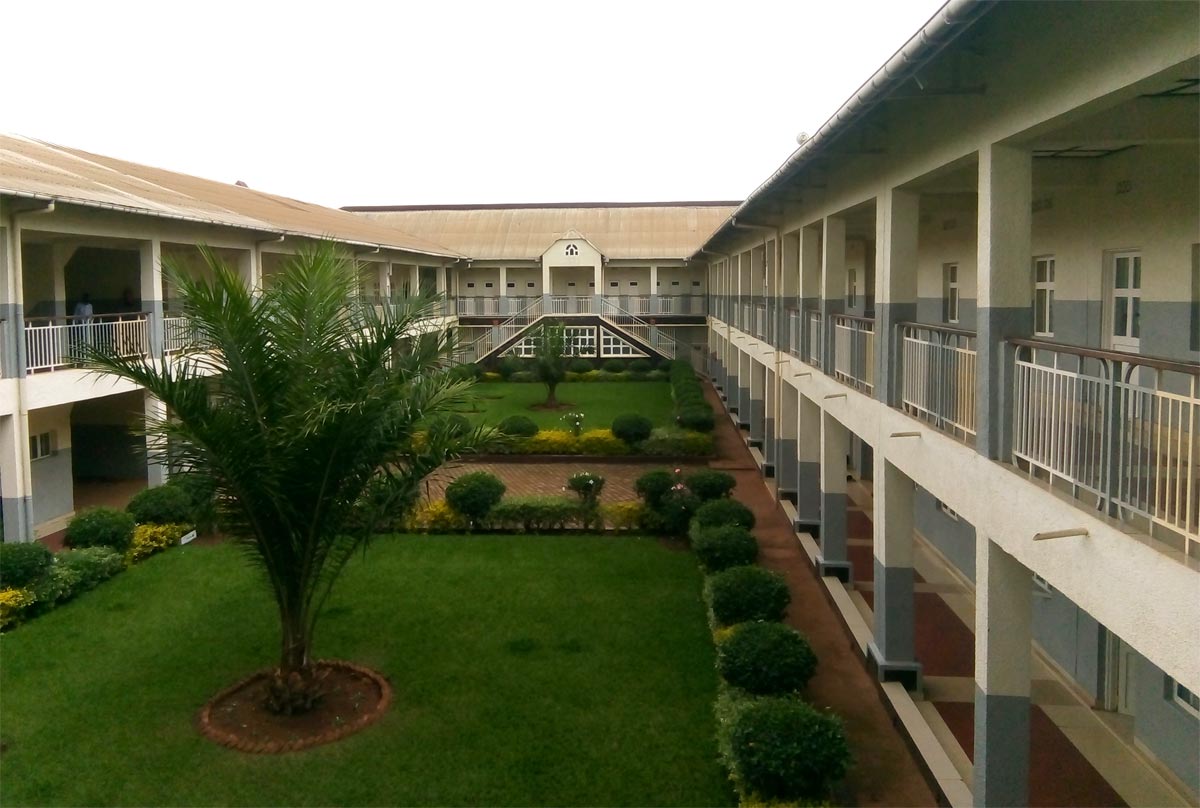 The legal and court support provided to victims of sexual violence is not easy, however. There are many obstacles, including the reigning impunity for perpetrators of these acts qualified as crimes against humanity and war crimes. "Very often the perpetrators of these crimes, members of the militia groups, are not known individually, and the few that are identified are not punished," says Yvette Kabuo. "Curiously, there seems to be no problem integrating them into the government or the army. And this privilege doesn't stop them continuing to collaborate with their former militias and committing crimes. We must put an end to this impunity."
"When a woman cannot formally identify her rapist, her complaint is unfortunately often rejected, even if all the evidence that she was raped is there and sometimes those with command responsibility are known," says Dr. Mukwege. "The justice system should make an effort to ensure that in the cases of these women who have been gang raped in specific places by sometimes well-known armed groups, the law of hierarchical responsibility is applied," he says, referring to the principle under which a command leader can be held judicially responsible if he had reason to know that these crimes were being committed and did nothing to stop or punish them.
A government avoiding its responsibilities
There is another challenge: civil parties struggle to get the damages and compensation ordered by judicial authorities. Yvette Kabuo thinks this is because the Congolese government lacks any real political will. "After convictions, there are always victims who come back to us saying I have requested my 5,000 dollars compensation. Who is going to pay? The perpetrator who is poor? And at a time when the Congolese State does nothing, even though it is condemned along with the perpetrators for not having ensured the protection of women raped in conflict?" asks the Panzi lawyer. "I think our government should think about setting up a special reparations fund."
At the Panzi legal clinic, its jurists are urging the government to take on the struggle against mass crimes, including sexual violence against women. "The government really hasn't owned this struggle," says Yvette Kabuo. "Often when we provide support for hearings in the field, you hear magistrates or judicial police officers tell us that a vehicle is not available to bring the accused and that if we don't bring him, they will drop our accused. As if the suspect belonged to us! So it should be understood that the Congolese government has not assumed its responsibilities. It is time for it to understand that what we are doing is providing assistance. It should not abandon its responsibility to NGOs, but rather support them."