A report published today by TRIAL International, a Swiss NGO, and entitled "Evidentiary Challenges in Universal Jurisdiction Cases", says there were 149 named suspects investigated under universal jurisdiction principles – a legal tool that may allow countries to prosecute any individual for serious crimes committed anywhere – in 15 countries in 2018, which is 18% up on the previous year. Seventeen of the accused were on trial. There were 8 convictions and 2 acquittals, according to the report, produced in collaboration with the International Federation for Human Rights (FIDH), REDRESS, the European Center for Constitutional and Human Rights (ECCHR) and the International Foundation Baltasar Garzon (FIBGAR). As for the charges, there were 111 for war crimes, 90 for crimes against humanity, 15 for genocide and 42 for torture.
But still not many cases are being brought to trial. As the report notes, victories are hard won and "many cases have been abandoned due to political, legal, logistical or budgetary hurdles". So why is universal jurisdiction still important?
"I think there's an understanding now that in the face of certain specific situations, and I'm thinking in particular of Syria, universal jurisdiction is the only avenue that is today open for victims to obtain any sense of justice," TRIAL International's director Philip Grant told JusticeInfo. "And we all agree and we all know that justice will be scarce, limited, long and difficult, but the only possible solution for the moment is universal jurisdiction. And the actors in the field, including the politicians, I think are getting to understand that this is a tool which can be useful and in which investments must be made. The fact that some Syrian cases have emerged in the past month is a testimony to that."
The need for more cooperation
One of the big challenges is clearly building a case in situations where crime scenes, suspects, victims, witnesses and documentary evidence may be scattered across several countries. Grant says cooperation is the key, and he believes this is starting to happen more. "Last month we had these arrests in France and Germany [of Syrian suspects] and we see almost unified investigations being undertaken by two cooperating war crimes units. And that's really something we hadn't seen much in the past." He also argues for more cooperation between authorities and NGOs, who often have access and information that prosecuting authorities do not otherwise have, as well as between NGOs. "There are way too many crimes committed and cases to be constructed for us to compete," he stressed.
Less and less of a Western concept
The bulk of the report is a country-by-country summary of current universal jurisdiction cases. They range from a complaint in Argentina against Saudi Arabian crown prince and deputy prime minister Mohammed bin Salman, which has little or no hope of ever being brought to trial, to cases against Rwandan genocide suspects, Liberian and Syrian war crimes suspects which have much more chance and in some cases have already been brought to trial. The report also "zooms in" on interesting developments, such as in France, which extended its interpretation of universal jurisdiction to start an investigation without suspects in the "Caesar" case related to Syria.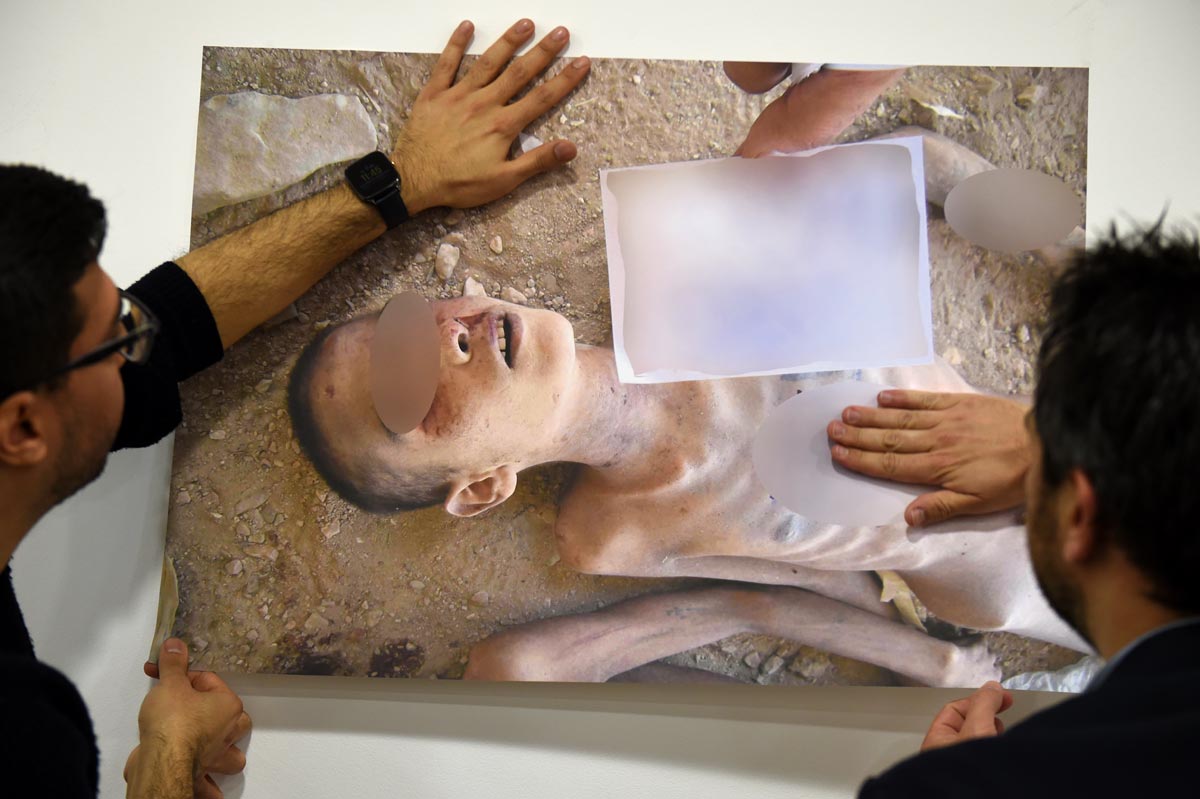 Most of the countries concerned are in the Northern hemisphere, but not exclusively. Grant sees this as another positive trend. "When you have Argentina investigating Spanish cases from the Franco era, it shows that it is not just a northern concept, it can be used in another way. Senegal of course prosecuted Hissène Habré, which was probably the biggest trial ever on universal jurisdiction, and that was an African country leading the proceedings against an African perpetrator. You have also South Africa which is starting to use universal jurisdiction, so it's probably something that will be spread around a bit more in the global South."
2018, a turning point?
And so TRIAL remains upbeat, despite all the hurdles. "When we look back in five years' time, we will probably see that 2017 and 2018 were tipping points and that universal jurisdiction will probably pick up much more from here," he said. "At the beginning of the 2000s, universal jurisdiction was something very much in vogue, but it went in all directions with complaints submitted just about anywhere against anybody, with very little coordination, and that led to a backlash that made it more difficult at some point to bring cases in Germany, in Spain, in a number of countries. And people thought that to some extent universal jurisdiction was dead. But I think in the last years this has been proved wrong. War crimes units that have been set up, that have continued to work are now bringing more and more cases to a phase where trials are just around the corner." And in leading countries such as Germany, France, Sweden or Belgium, cases related to international crimes committed in Syria appear to be at the heart of the renewed interest in universal jurisdiction.