With the development of international criminal justice, amnesty is often seen as a denial of justice. However, analysis shows that well-thought-out amnesties are often necessary in peace processes and can complement criminal prosecutions, which often prove to be very limited.
In a globalized world, international criminal justice is a necessity but remains to be improved. In 18 years, the judges of the International Criminal Court (ICC) have only convicted four people for international crimes (Lubanga, Katanga, Ntaganda and Al-Mahdi). The ICC is of course a court of last resort and it sometimes manages to push national justice systems as, for example, when British and French judicial authorities go after some of their soldiers who have committed war crimes in Iraq or Côte d'Ivoire.
But in cases of mass violence, national justice systems simply do not have the means to prosecute all perpetrators of war crimes or crimes against humanity unless certain fundamental rights of the defence are sacrificed. It would have taken Rwanda hundreds of years to try the 130,000 genocide suspects before national courts according to the process of rule of law. That is why the authorities had recourse to an adapted form of traditional justice, the gacaca, which – although with some less than perfect conditions such as the absence of defence lawyers – allowed the judgment of a million people suspected of participating in the 1994 genocide and the reintegration into their communities of tens of thousands of genocide perpetrators. The case of Rwanda remains unique in terms of mass justice after a mass crime.
289 amnesties between 1990 and 2016
According to the UN and the ICC, amnesty is - in theory - prohibited for perpetrators of serious violations of human rights and international humanitarian law, although there is no international treaty or custom that explicitly prohibits amnesty for such crimes. However, the practice of States - and even of the United Nations - bears witness to a much more nuanced reality.
Note that the Special Court of Sierra Leone - a semi-UN court - only prosecuted those considered most responsible for the abuses committed during the civil war between 1991 and 2001 (13 indictments, 9 convictions) while hundreds of combatants who could have been tried for massacres of civilians were amnestied under the Lomé Peace Agreement of July 1999, signed with the full support of the United Nations. In reality, neither Sierra Leonean society, which was struggling to extricate itself from a terrible conflict, nor the judicial system was able or willing to undertake such prosecutions, which could have destabilized the country. Although morally unsatisfactory because it was granted unconditionally and almost without limit (blanket amnesty), amnesty was nevertheless preferable to impunity, if only because it recognized at least superficially the reality of the crimes committed.
The fact is that amnesty is and will remain an often necessary component of peace agreements. According to the Amnesty Law Database, 289 amnesties were granted between 1 January 1990 and 31 August 2016 during a conflict, at the time of a peace agreement or shortly thereafter. These 289 amnesties cover 75 countries, which means that many countries have experienced successive amnesty laws, since the transition process involves new situations that were not initially foreseen. Thus in Colombia, in 1997, Amnesty Law 418 was adopted for combatants who agreed to demobilize. In 2002, Law 782 extended the amnesty to paramilitaries in self-defence units. In 2005, the Justice and Peace Law supplemented previous laws to cover illegal groups previously excluded from amnesty laws. In 2016, the peace agreement with FARC provided amnesty for the least serious crimes.
Constructive Amnesties
While amnesty is an inescapable reality, its use is destructive when it consolidates impunity. Thus, no doubt with Washington's assent, the Afghan parliament passed a general self-amnesty law for all warlords in 2007, which only served to prolong the cycle of violence. Conditional amnesty laws with clear, transparent and objective criteria, possibly combined with selective criminal prosecution of those responsible for the worst offences, can have a constructive effect in a peace process. This is particularly true when amnesty is conditional on disarmament processes or on justice, truth-seeking or reparation programmes. This is what happened in South Africa; it is the process under way in Niger, illustrated by the release of former members of Boko Haram, an armed jihadist movement, which responded to the government's call to lay down their arms; and it is still the issue at stake in the peace plan in Colombia for those who have not committed the most serious crimes. There can certainly be good use of amnesty in peace processes.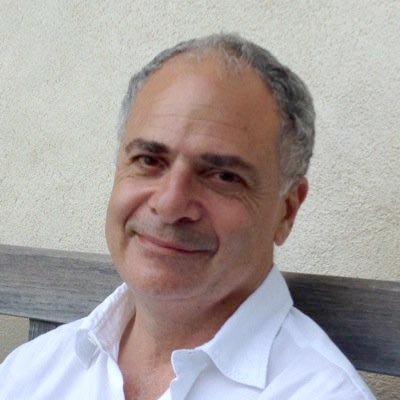 PIERRE HAZAN

Pierre Hazan is transitional justice Senior Advisor at the Centre for Humanitarian Dialogue (CDH), in Geneva. He is a former journalist and a co-founder of Justice Info. He is the author of numerous publications on transitional justice. His latest publication is Amnesty: a blessing in disguise? (CDH, 2020).