Australia is this week due to start setting up a special unit to investigate possible war crimes by its forces in Afghanistan. The criminal investigation follows a shocking report in November that found evidence of serious abuses possibly amounting to war crimes by members of the Australian Special Forces in Afghanistan between 2005 and 2016. These include unlawful killings of civilians and a practice called "blooding" where new recruits were ordered to execute prisoners. The report, known as the Brereton report after Justice Paul Brereton who led it, was the result of a four-year administrative inquiry commissioned by the military itself. It recommended that 19 individuals be referred for criminal investigation and possible prosecution.
After the September 11, 2001 attacks in the United States, more than 26,000 Australian military were sent to Afghanistan to fight alongside US and allied forces against the Taliban, Al-Qaeda and other Islamist groups. Australian combat troops officially left the country in 2013, but a series of often-brutal accounts have emerged about the conduct of these elite units, leading to the Brereton Inquiry.
Under intense pressure to act, Australia's liberal (centre-right) Prime Minister Scott Morrison announced the appointment of a Special Investigator. A government press release on December 16 named him as Mark Weinberg, a former Commonwealth (federal) Director of Public Prosecutions, and said the Office of the Special Investigator (OSI) would start work on January 4. The OSI's Director-General will be Chris Moraitis, current Secretary of the Attorney-General's Department.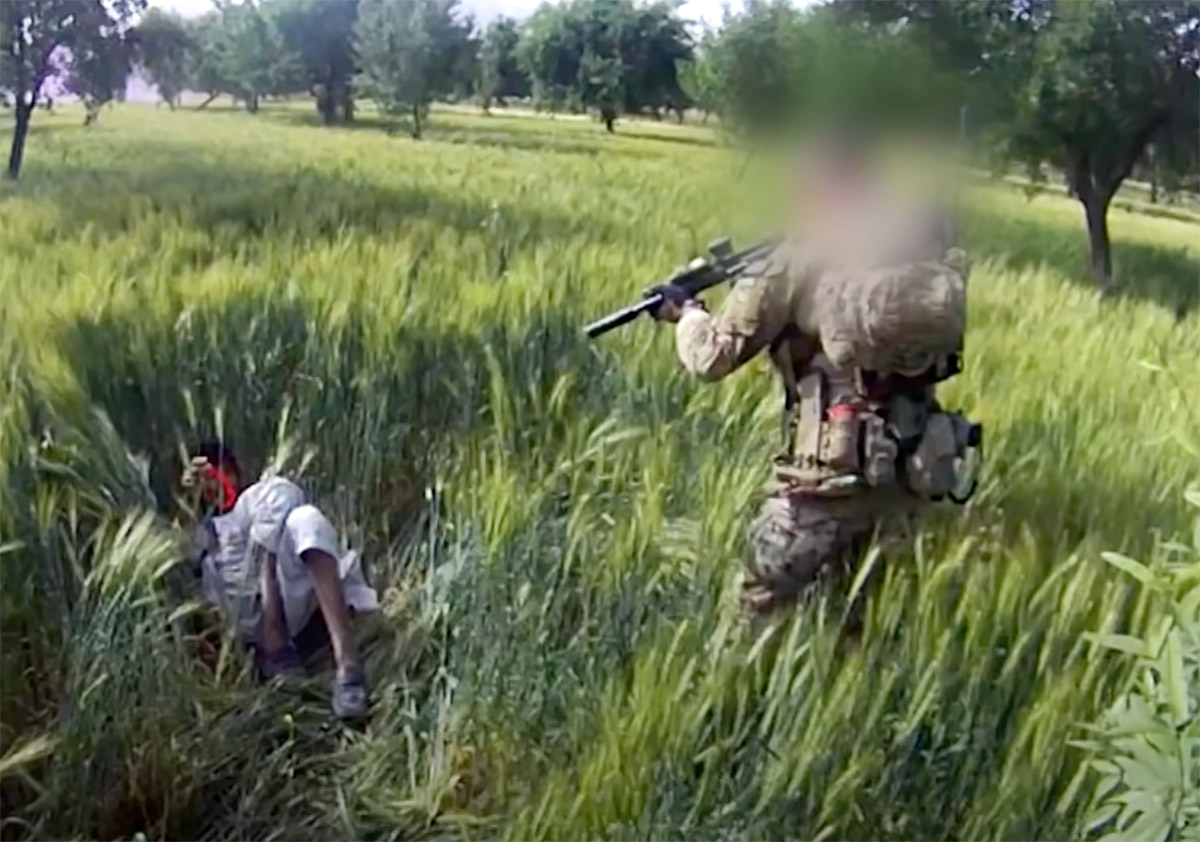 From an administrative to a criminal investigation
These two key figures are well-respected in legal circles and their appointment seems to indicate that the government is taking its responsibilities seriously, says Donald Rothwell, a professor of international law at the Australian National University in Canberra. But the OSI will face a number of challenges.
"There's always going to be difficulty for a domestic criminal system to investigate and prosecute an international crime that sees witnesses based in Australia but also in Afghanistan," Rothwell says. "There are going to be significant issues in terms of gathering evidence to meet appropriate evidentiary standards in an Australian court. That becomes a real critical point in terms of how well resourced the OSI is."
He says the Brereton report is a good foundation for the Special Prosecutor's work, but his office will have to retake evidence and "there is no guarantee that serving or former military personnel who were willing to give evidence to the Brereton Inquiry would be as willing to come forward in a formal criminal investigation".
Command responsibility
Lawyer Rawan Arraf, director of the Australian Centre for International Justice, a not-for-profit legal organisation, agrees that the Office of the Special Investigator "will have many challenges ahead, including undertaking investigations in Afghanistan, re-investigating cases from the administrative Inquiry to a criminal standard, considering which cases to bring, which cases that weren't investigated should be investigated, considering the issues coming out of the Inquiry such as immunities and special privileges that were accorded to witnesses in the Inquiry, and the issue of investigating command responsibility".
An issue of immunity is also linked to investigating command responsibility. Military personnel who gave testimony to the Brereton inquiry were given immunity in order to "break the code of silence", she says. It seems, according to Arraf, that the OSI must also respect that immunity, but there could be legal challenges to this. The OSI might have to choose, for example, whether to go after a junior officer, or respect his immunity in order to gather evidence against a senior one.
The Brereton report is heavily redacted, but it appears that the individuals referred for investigation are "ordinary soldiers", although members of these special forces are all regarded as military elite, explains Rothwell. Senior commanders have so far escaped scrutiny under the Brereton report, but this is a subject of public and political concern since some may well have directed junior officers to execute prisoners, for example. In some instances it has also generated "disbelief that the senior commanders did not have an awareness of these matters", Rothwell says.
The shadow of the ICC
If immunity is maintained this could also pose a problem in terms of "complementarity" with the International Criminal Court (ICC) in The Hague, says Arraf, since the ICC would not admit such immunity. The ICC has also opened an investigation into war crimes committed by foreign forces in Afghanistan, and the alleged crimes cited in the Brereton report could fall within its remit. Under the principle of "complementarity" in the Rome Statute of the ICC, that international court can only prosecute crimes if the country concerned is "unable or unwilling" to do so itself to the necessary standard.
Rothwell says that although the debate in Australia seems to reflect "little awareness" that these are international crimes falling within the mandate of the ICC, Prime Minister Morrison said in November he was determined that any prosecutions arising from the Brereton report should take place in Australia. This reflects at least a tacit understanding that failure to prosecute to a correct standard could bring Australia "within the radar" of the ICC, says Rothwell. And it may have been a factor in the government's decision to set up the OSI.
Australia has ratified the Rome Statute (the ICC's founding document) in 2002. But the ratification was a subject of political controversy within the government over issues of national sovereignty and was accompanied by a declaration saying that Australian nationals could only be subject to ICC prosecution and possible extradition to the ICC with the endorsement of the country's Attorney General.
Reparations for victims
The Brereton report's recommendations also include reparations for victims. Rothwell says debate on the issue of compensation for Afghan families is not new but the Brereton report signalled the first formal recommendations. The government says "it is under review" but human rights organizations argue the government needs to make it a priority, that compensation should be swift and regardless of the outcome of prosecutions which could take up to 10 years. Arraf says Australia has an obligation under international law to provide redress for victims and that Afghan families who suffered as a result of the Australian intervention complain their voices are not being heard. Redress should be considered more broadly, she says, not only in terms of compensation but other forms of reparations such as psycho-social support. "Our Afghan partners say compensation can be problematic in some communities as it can be seen as blood money".
No war crimes unit
Both Rothwell and Arraf stress that this investigation is unprecedented, which means that many of the issues are as yet unclear. No member of the Australian military has been prosecuted for war crimes since the Boer war, some 120 years ago in South Africa, namely anti-hero Breaker Morant, about whom a film was made.
Unlike some other countries, Australia has not had a specialized war crimes unit since one set up in 1987 to investigate alleged Nazi war criminals on Australian territory, which was disbanded in 1994. Many of the lawyers who had gained international legal expertise then went off to international criminal tribunals abroad like the UN international criminal tribunals for the former Yugoslavia and for Rwanda, says Arraf. She hopes the OSI will become a permanent war crimes unit empowered also to investigate and prosecute international crimes by non-nationals under the principle of universal jurisdiction, like in many European countries.
Since this process is unprecedented, it is not clear either which court or courts would try eventual cases. Arraf doesn't think there will be a special court, but rather alleged perpetrators could be tried by any of the State courts under an existing constitutional arrangement. But Rothwell thinks there is potential for the Australian parliament to create a special court and one of his concerns "is whether or not an ordinary judge of the State supreme courts or the federal courts in Australia would really be properly qualified and competent to hear a war crimes trial, because of the very significant international dimensions associated with it."
Both experts expect the OSI to "start small" and build up. "I would like to see the budget", warns Arraf.
International precedent?
Could this Australian investigation also have knock-on effects in other countries whose forces were involved in Afghanistan? "We already saw a statement from the Dutch to some extent acknowledging the Inquiry's Report and considering whether there was Dutch knowledge", says Arraf. "I think this is because the Dutch special forces were stationed with the Australian SF. More broadly I think it should push other international forces in Afghanistan to consider their actions. I think international forces acted with impunity in Afghanistan and a lot of crimes were committed. The Afghan people, the victims, their families and communities suffered greatly. They deserve truth, justice, accountability."
This is unlikely in the US, whose forces are the prime target of the ICC investigation, says Rothwell. Unlike Australia, the US is not a State Party to the ICC and "that pressure is not there", he notes. Yet, he says, Australia could "set out a standard to which other countries involved in these operations should certainly be aspiring".