For two years, Gambia's Truth, Reconciliation and Reparations Commission (TRRC) has heard a lot of evidence about human rights abuse under the former ruler Yahya Jammeh, who has been living in exile in Equatorial Guinea since January 2017. But was torture a policy? That was the question faced by Omar Cham, a former operative who served in Jammeh's National Intelligence Agency (NIA) – a place that witnesses said was meant to "beat the truth out of people".
"You have worked at the NIA from 1996 until 2011 and we have come to learn that during that period the NIA was a torture center. Would you say that it is true?" asked Essa Faal, lead counsel of the TRRC.
"It is true, because in those days if someone was called to answer there, the person was terrified."
"Was this fact known to NIA staff and the management?"
"I don't think there was anybody working at the NIA in those days who didn't hear about torture."
"Would it be right to say that everyone who worked at the NIA knew it was a torture center?"
"Yes, if you hear, you know. It is something that everybody knows. Even the staff who work there, if you are called to answer, you get scared because you don't know what you are called for. And if you have problems with Yahya Jammeh and are taken to NIA, you are likely to be tortured."
"Would you say torture was part of a policy for people who threatened the government of Yahya Jammeh?"
"Yes."
Named and confessed torturers
Previous testimonies before the Commission have established that a torture room, painted in red and equipped with an iron bed and an electrocution machine existed at the NIA. The bed had shackles attached that were used to cuff people to it.
In 1996 Mballow Kanteh and a few Libya-trained mercenaries attacked and captured Farafenni, the second largest military encampment in the country, located in Central Gambia by the border of Senegal. Their goal was to overthrow Jammeh, although they apparently only had one locally-made rifle. The attempt last a few hours. A reinforcement from Banjul, Gambia's capital city, soon took the camp from the rebels and Kanteh was captured and sent to the NIA. "I was electrocuted and they cut my nipples," Kanteh told the TRRC.
At the time, Cham was a young agent. "When we were told that a rebel had arrived, everybody was excited. He was taken to investigations and shortly we heard screams," he recalled. Cham mentioned some of his colleagues as the alleged torturers, names that are already familiar to the Truth Commission: Foday Barry, Baba Saho, Babadinding Jobarteh and Daba Marenah. Cham was "100% sure" Kanteh had been tortured. Yet he was distancing himself from the event. And lead counsel Essa Faal grew impatient.
"Mr witness, I have now given you the warning to be serious about it. Lying before the Commission is an offence, lying under oath is an offence. How do you know Mballow [Kanteh] was being tortured?"
"He was screaming there," replied Cham.
"But that is just an assumption."
"A very strong one."
"You saw Mballow Kanteh being tortured. You were there," pressed Faal.
"No. I was not there."
It took over an hour of prosecution-style interrogation before Cham conceded having first-hand knowledge of Kanteh's torture. After a coffee break, the story changed. He now claimed that, out of curiosity, he peeped into the torture room and saw Kanteh being electrocuted. "I could not say who was electrocuting him. However, people around him were Foday Barry, Baba Saho and Daba Marenah," he added.
Cham himself admitted to torturing several people, including one Pa Sallah Jeng, Simon Grant, Oldi Jawo, Sainabou Keita, Nfamara Nasso, among others. However, he denied being involved in torturing Sillaba Samateh, an alleged con-man who reportedly claimed to have been selling drugs for Jammeh and was busted. Before the TRRC, Samateh had painted horrifying torture meted at him at the Agency. Cham also denied torturing Ensa Badgie, the country's former police chief who was arrested with Samateh and a few others.
Interfering with justice
According to testimonies, Jammeh's NIA criminal activities included attempts to help rig elections, arresting people to defraud them, being hired by private individuals to settle scores with their enemies. For several years, it has also often been said that Jammeh used to call judges to dictate the outcome of court cases. The TRRC heard about this but it never heard direct evidence. Cham, however, described other alleged practices to interfere with the judicial system. He claimed Jammeh paid three primary witnesses 10,000 euros each to testify against Lang Tombong Tamba, a former military leader accused of a coup in 2009. Tombong would eventually be sentenced to life imprisonment.
"I was not happy with that because that is inducement. It shouldn't have happened," Cham said.
"These payments to witnesses to falsely incriminate people used to happen?"
"Yes."
"And the NIA was at the center of this?"
"And the Ministry of Justice. The director of public prosecutions and his deputy, Richard Chengeh and Mikael Abdallah, were also part of this fabrication of evidence," replied Cham.
Cham claimed that a fake affidavit purportedly coming from him against former police chief Ensa Badgie was tendered in court. "I learned it was the director of public prosecutions and the deputy who forged [it] to appear as if it came from me," he said. "I then wrote a letter to the Justice Minister, the director of the NIA, the Chief Justice and a host of others to clarify that the affidavit in the case of Jesus [Ensa Badgie] did not come from me. It was forged." Fabricating evidence to engineer the outcome of cases of interest to Jammeh came along with making fake investigation reports to exonerate the country's leader and the NIA. When leading Gambian journalist Deyda Hydara was killed in 2004, the NIA attempted, in their report, to paint the victim as a womanizer and someone who hurt several people through his daily columns in The Point newspaper. It is now known from direct testimonies before the TRRC that Hydara was in fact slayed on Jammeh's orders, a crime carried out by his hit-men, the Junglers.
What happens at the NIA stays at the NIA
Among the five agents of the NIA who testified before the TRRC last week and who pointed to the fact that their primary tool was torture, was Basiru Sey. Trained to be a Jungler, he became a member of the NIA's Special Operations Unit (SOU). Sey said that even his level of "commando" training had not prepared him for the task at the SOU.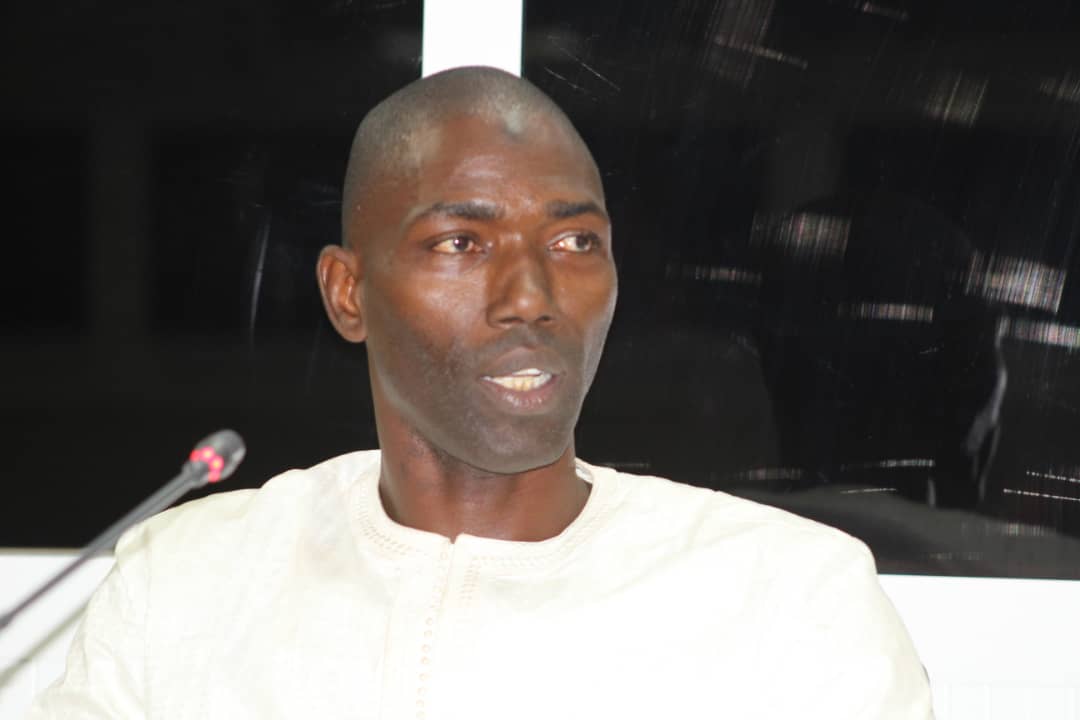 "When I newly got appointed, I did not know what was happening there and I later regretted joining that unit," Sey recounted. "Our work scared people because they always saw us going in and out of offices," he told the TRRC, adding that even at the NIA, other agents would gossip about SOU members. Sey explained that they took care of high-profile arrests, and tortured their victims. He also named some of his colleagues allegedly involved in torture. They included individuals already known to the Commission, like Lamin Darboe, Alieu Sumareh, Tamba Masireh, Babucarr Sallah, and Alagie Morr.
Sey confessed his own role in torturing several people. He further testified about members of the SOU arresting and taking money from prostitutes, being involved in money doubling, extortion and debt recovery for private individuals, among others. "I was told that whatever happened [at the NIA] is confidential and that I was there for the big man," – president Jammeh – said Sey.