Five years after its signature, the future of Colombia's landmark peace agreement hinges on the upcoming presidential and legislative elections. This time around, as the country prepares to turn the page on the administration of the unpopular president and peace deal critic Iván Duque, victims of its armed conflict are taking on a more visible role.
With a record number of victims on the ballot, 16 special seats reserved for them in Congress and three political parties revived on account of their historical annihilation, political participation is gaining prominence as a form of redress. Add to that a record number of politicians who are also victims running for president – and Colombia's electoral season promises to keep the transition towards peace at the heart of public debate.
A slain political icon's party revived
In August 2021, Colombia's Constitutional Court announced a major decision. Three decades after Luis Carlos Galán was gunned down on the main square of Soacha, a city just south of Bogota, under orders from the infamous drug lord Pablo Escobar, just as he was the odds-on favourite to win the Colombian presidency, his since-deceased movement reappeared on the political landscape.
"There is no doubt that the atmosphere of violence and the events that tragically culminated in the assassination of the New Liberals' leader put an end to a political project", stated the country's top court, agreeing with former party members who argued that this led to the loss of their legal status in the 1990s and thus to the possibility of fielding candidates in elections and accessing state funds and media.
"A political project with an ideological platform, a programme and a name ceased to exist because of violence in Colombia. Or at least it ceased to be visible due to forces that instilled fear and dread in its leaders, something that also happened to other groups or movements and, more broadly, to the electoral and party systems and to Colombian democracy", justices wrote. Their decision paved the way for the New Liberal party to revive, with a silhouette of its slain leader now featuring prominently on its burgundy logo.
It was also one imbued in the spirit of the peace deal, which includes an entire chapter on broadening and improving political participation and facilitating collective, rather than only individual, methods of reparations. In the court's words, it had "the possibility, if not to investigate, at least to seek formulas of redress" for victims, including party leaders but also its members and voters.
Three other parties see the light again
In returning Galán's party to life, the Constitutional Court went further in opening the doors of political reparations. Its ruling also stated that other parties or movements that were affected by similar persecutions and hindered from electoral participation at any point since 1988 could also benefit from the same "democratic opening".
In early December, two other parties had their legal status reinstated by the National Electoral Council, following the court's guidelines. Ingrid Betancourt, the former presidential candidate who remained kidnapped by the Revolutionary Armed Forces of Colombia (FARC) for six years, saw her centre-left Green Oxygen party resurrected two decades after it disappeared. And the right-wing National Salvation Movement historically led by three-time presidential runner-up Alvaro Gómez Hurtado, who was slain in 1995 and whose murder FARC surprisingly confessed to last year, also came back to life. A week later, the Colombian Communist Party was also revived. They joined a fifth party, the left-wing Patriotic Union, whose legal status had been reinstated by a 2013 State Council ruling on similar grounds. The murder of 3.136 of its followers in the 1980s and 90s, usually by right-wing paramilitaries in cahoots with state agents, is one of the seven macro-cases currently under investigation by the JEP, the judicial arm of the Colombian transitional justice system.
A flurry of new parties on the ballot
The sudden reappearance of these victimised movements has already altered the political landscape, broadening the Colombian party system to almost twenty parties. In the process, in a way, it's balancing out the peace deal's provision that allowed FARC to become a political party after its members laid down their weapons and to currently hold ten seats in Congress.
Most of these new parties have been quite active, fielding their own candidates for Congress and presidential candidates. Juan Manuel Galán, a former senator and Galán's eldest son, is one of the leading contenders in the centre's March primaries, which will see voters choose a single candidate for the general elections in May. Ingrid Betancourt first served as a mediator in building that same coalition, then jumped herself into the fray last month and surprisingly ended up breaking with them to go on her own, in a lone ranger style that mimics her political persona of two decades ago. And Enrique Gómez, a nephew of Alvaro Gómez and his family's lawyer in all matters related to his uncle's murder, also announced a presidential bid, albeit on an anti-peace deal platform.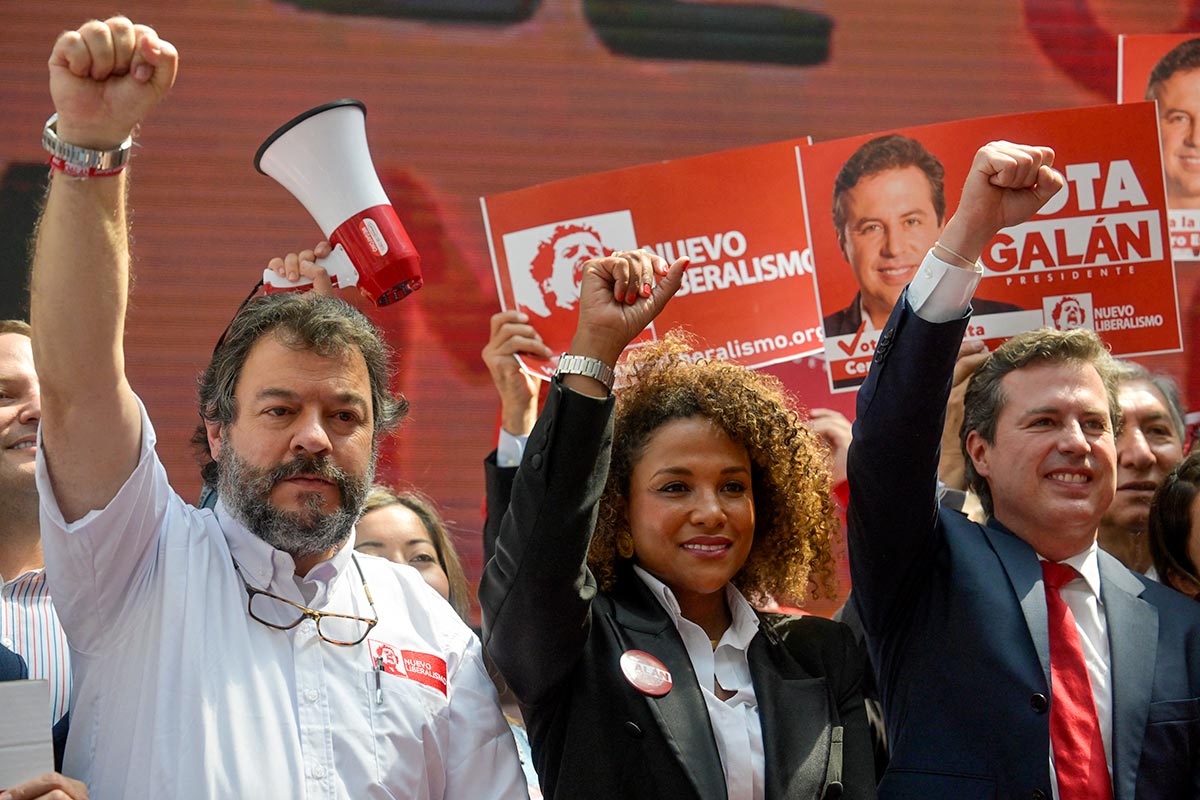 Several of these parties have also chosen prominent victims to compete for seats in Congress. Among the New Liberal's top recruits is Yolanda Perea, a lively Afro-Colombian who has spearheaded calls for the JEP to open a sexual violence case to investigate. Green Oxygen presented retired policeman John Frank Pinchao, who spent nine years abducted by FARC and met Betancourt while in captivity.
16 special seats for victims
In addition to the resurrection of these parties, a record number of victims are on the ballot this year. The main reason for this is that another of the peace deal's provisions will finally make its debut after a political and legal saga that delayed it for four years: inhabitants from the 16 rural areas of the country most heavily afflicted by the armed conflict will get to vote for their own additional members of Congress. The catch: only registered victims may compete for these seats and ordinary political parties are barred from them.
These seats, known as the 'special temporary peace constituencies', are meant as a way to guarantee that rural areas where the problems of Colombia's are most exacerbated obtain national political representation, in many cases for the first time ever. They were identified using four criteria: high numbers of victims, significant poverty rates, weak state institutions and presence of illegal economies, such as coca crops. In total, 403 persons are running for these additional 16 seats in the House of Representatives, which will be in place for two legislative periods and represent almost 10% of Colombia's lower chamber.
"Political participation in Colombia is in theory open, but in practice has been concentrated in reduced circles with social and economic means. Ordinary people don't have the possibility of reaching scenarios where decisions that affect their lives are made", says José de la Cruz Valencia, a 34-year-old Afro-Colombian leader who hails from Bojayá, a riverside village in the tropical forests of north-western Colombia where in 2002 FARC launched a cylinder bomb against the church where villagers were seeking refuge from a confrontation between that guerrilla and paramilitaries. The attack left 119 dead, including three of Valencia's young nephews. He was a teenager at the time.
Since then, he has been a vocal member of Bojayá's victims' committee that planned the December 2015 public ceremony in which FARC publicly apologised for any of their criminal deeds for the first time ever. "We have worked for many years in defending the rights of Bojayá' victims. We want to do the same for victims from all over Colombia", he says. To do so, though, he faces stiff competition from a candidate with ties to local political elites and questions regarding his speedy registration as a victim last year.
A form of collective redress
These special seats in Congress are a different way of understanding redress. In the peace deal's vision, Colombia should step up collective forms of redress to reach a higher number of victims and have a greater chance of satisfying more victims' rights in a country where 9 million persons - or one out of every five Colombians - are registered as such.
"In peripheral regions like mine, the fact that peasants who have suffered war in their bodies, their world and their lives have the opportunity to reach political scenarios, can go a long way in transforming how the rest of the country sees us", says Guillermo Murcia, a 39-year-old peasant and landmine victim from Arauca, on the border with Venezuela. After surviving an explosive device that has required 18 reconstructive surgeries since 2005, Murcia became a prominent voice for Colombia's 12.031 landmine victims and travelled to Havana to speak with FARC and government negotiators on the importance of demining efforts.
The reasoning behind these seats is that the current model prioritising individual economic reparations has proven costly and slow: so far only 16% of eligible victims have received compensations and clearing the backlog would take 59 years at the current rate, according to a congressional report. This is why the peace deal underscores the need for community-based restorative actions, including ceremonies where perpetrators own up to their deeds, humanitarian demining and 'territorial development plans' to provide those same regions holding the special seats with public infrastructure projects prioritised by their inhabitants.
In some areas of Colombia, however, security conditions have steadily deteriorated over the past years. Arauca, where Murcia lives, is currently ensnared in constant fighting between ELN rebels and FARC dissidents, with civilians caught in the middle. As Murcia says, "we're campaigning for peace in the midst of a tremendous war".
Despite the political and security difficulties, the special seats promise to bring more diverse voices to a Congress where victims have seldom had one. "This is not my personal bid, but my community's", says Valencia, explaining that in his case the different indigenous and Afro-Colombian groups from his town got together to jointly decide on his candidacy.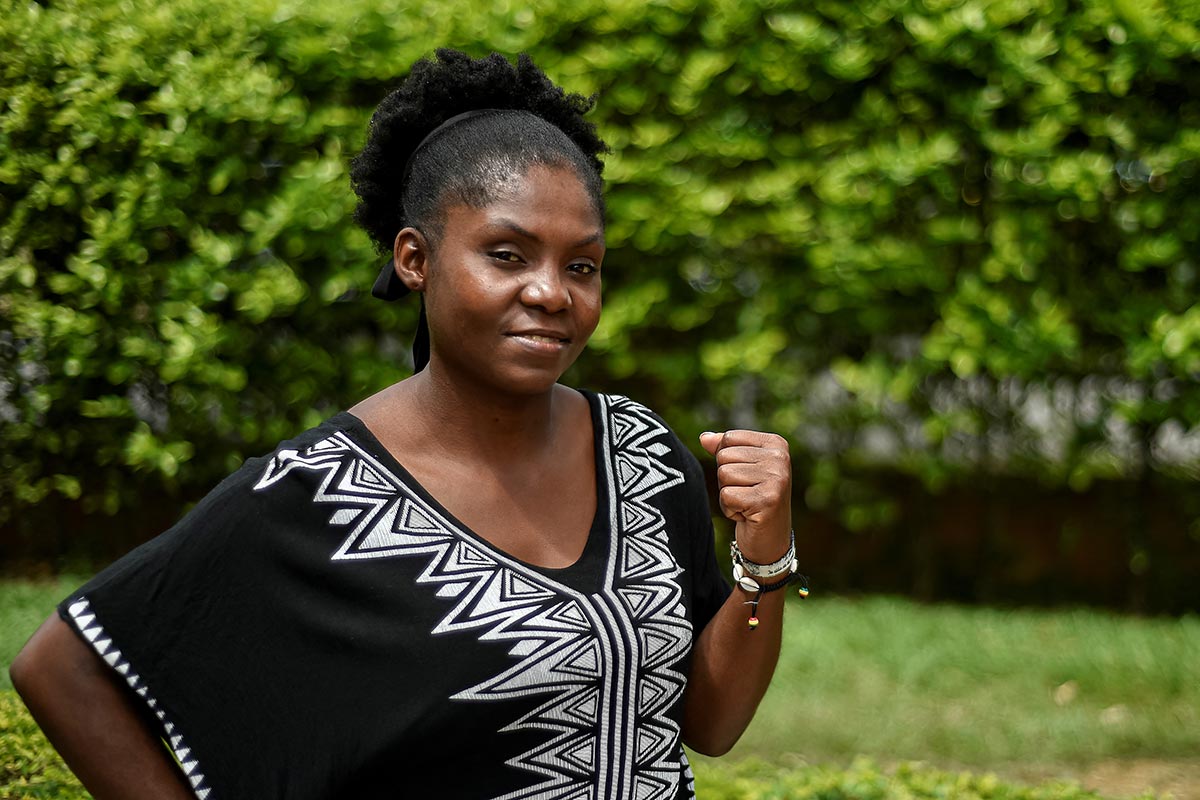 Seven victims run for president
This year's presidential elections will also bring another record: seven of the 25 candidates vying for a spot in the May 29th ballot are victims themselves.
They come from all sides of the political spectrum. Two other candidates on the centre besides Betancourt suffered kidnappings first-hand: former environment minister Luis Gilberto Murillo was abducted by paramilitaries two decades ago and forced to flee the country with his family, while former health minister Alejandro Gaviria had both his father and brother held as hostages in separate episodes. On the left, environmental leader and Goldman Prize winner Francia Márquez -who has placed racism squarely on the political agenda- hails from an Afro-Colombian community that has been victimised by multiple armed groups and she herself has suffered threats, one forced displacement and a physical attack. And on the right, besides Enrique Gómez, construction tycoon and populist firebrand Rodolfo Hernández saw his father kidnapped by FARC and his daughter by the ELN. She has been missing ever since.
That number will be narrowed down to a handful of candidates, given that three primaries will be held on the same day as the March 13th legislative elections that will become a first test on whether political participation can indeed work as a form of redress.