Afghanistan has been an incessant hotbed of contemporary atrocities that possibly tick many boxes of the Rome Statute's elements of crimes. Yet, the International Criminal Court (ICC) has been dragging on the 'situation' for nearly two decades. And its new prosecutor Karim Khan has "prioritised" the most uncontroversial crimes—of regional Islamic State branches—over the most controversial chapter in the country's infinite archive of war-related affronts since 2001.
But while there are no ICC trials on the horizon anytime soon, the Afghanistan dossier is not entirely gathering dust in The Hague. Between 16 and 22 February, the city's District Court had a sixth Afghan defendant before it: a man who presents himself as Abdul Razaq Rafief. But there are vast challenges in this latest universal jurisdiction case, as judges must weigh timeworn, foreign evidence of alleged crimes that may not have been war crimes at all.
"The busiest ICC in town"
The District Court of The Hague, that seats in the run-down 'Justice Palace', is only a 10-minute cycle ride from the lavish ICC 'Court Tower'. Trial observers often joke that its International Crimes Chamber is "the busiest ICC in town". Indeed, since 2003 Dutch magistrates have heard cases here of atrocities in DR Congo, Iraq, Liberia, Guinea, Sri Lanka, Rwanda, Croatia, Bosnia, Georgia, Ethiopia, Ukraine and Syria. Recently, Suriname was added to the list. What is less known is that since 2005 the Court's most high-level cases have concerned Afghanistan [see box].
Contrary to the ICC's contemporary focus, the Dutch "cold cases" stem from Afghanistan's communist interlude between 1978 and 1992. As much as customary international law and the alleged war crimes, their alleged perpetrators, victims and witnesses have come of age. The potential pitfall—brought up in the latest case by the defence—is judicial anachronism, and the reliance on witnesses' memories of events that occurred 40 years ago.
The Dutch probe into Rafief started in April 2012. Based on leads from earlier investigations and Internet sources, Dutch police suspected that a man called "Arif" had been involved in serious abuses of detainees in a prison in the 1980s, and that he resided in Kerkrade, in the Netherlands. The investigators discovered that this "Arif" was registered in the Netherlands as "Rafief"—an alias he allegedly provided to immigration services in 2001. Over the years, the Dutch police's war crimes unit heard countless eyewitnesses, wiretapped Rafief, his wife and five children's phones, and searched his house. And after multiple pre-trial hearings from 2019, the "investigation at trial" finally started on 16 February.
One and only elderly witness
In the chamber, behind the judges and under a bulky portrait of Dutch King Willem Alexander, stood about 20blue folders with white markers. "It is a massive dossier," said presiding judge Els Kole. It references all kind of sources: police minutes, immigration reports, Afghan identity papers, NGO and UN reports, memoires, documentary clips, literature. No historian was heard about the context; the case relies instead on a "context-report" produced by Dutch police officers, and an anthropologist's report on Afghanistan's languages and culture. "There is a lot to think about, and it is not simple", acknowledged Kole.
This pertains particularly to their assessment of the reliability, usability, and relevance of the testimonies of 24 witnesses—nearly all of them victims—who were heard by the investigative magistrate in 9 countries in Europe and North-America.
Only one of them addressed the chamber. On the first trial day, Abdul "W", an elderly man with a masterly silver beard and antiquated black spectacles, sat in the middle of the courtroom. He said that some 40 years ago he was detained at Pul-e-Charkhi, an infamous jail on the eastern fringes of Kabul. His crime, the former economy student said, had been "wanting freedom for his country". In 1984, in prison "block 3"—which he says held political prisoners—he was beaten so badly that his hand and leg were broken. Yet, it is the "psychological torture" and "flashbacks" of his lost comrades—some of whom being "buried alive"—that still intrude his sleep.
"I don't remember my name"
"I regret he does not repent his acts," the Afghan man sighed, gazing at the man in the dock, just five steps in front of him. Rafief only attended the first of his five-day trial. According to "W", Rafief had been responsible for the dismal prison circumstances at Pul-e-Charkhi.
A Dutch policeman paraded the 76-year-old, skin-over-bone suspect—who was in wheelchair—before the bench. Despite his pressed white chemise and khaki chinos, Rafief's court entrance was graceless: his Puma-sneakers dragged over the floor; his facemask hung under his aquiline nose; his eyes were colourless.
Rafief had a deep, dry cough. A judge offered him water. But even with his throat cleared, the accused could hardly produce words. When he spoke, he mumbled, in Dari. The interpreter summed it up, in staccato: "I am sick"; "I feel dizzy"; "I don't remember anything"; "I don't remember where I was born"; "I don't remember my name"; "I totally don't know who I am". Only one thing he still knew: "I am not the man you are looking for," he claimed.
Nevertheless, the Chamber wanted to "have a conversation" with him. Every question, however, he waived on to his lawyer. By noon Rafief dozed off. "That's fine, M. Rafief," the court's president told him in a parental tone. When has was being wheeled out of the courtroom, Rafief passed by "W", raising his arms as if he were powerless.
Dungeons of repression
Subsidised by the Soviet Union in 1973, Afghanistan's prime correctional facility was built for about 5,000 prisoners. After the 1978 revolution, heralding a communist regime until 1992, several Pul-e-Charkhi blocks served as the State Intelligence Agency's (the Khadimat-e Atal'at-e Dowlati, or "Khad") dungeons of repression. Rafief, claim "W" and other witnesses, was the man in charge there. From their testimony and that cited from NGO and UN reports, read out by the judges, transpired a grim picture of the crime scene. They described how extraordinary revolutionary prosecutors and courts sent thousands of state enemies to Pul-e-Charkhi to face a reign of terror—and cruel conditions.
In winter, Pul-e-Charkhi was like a freezer; in summer like a rotisserie. The dark cells were so overpopulated that people had to sleep in turns on the few matresses infected with lice, while mice nibbled at inmates' nails. On the sickening menu was bouillon sometimes containing vermin or even faeces. Abuse was rife: prisoners were hung upside-down, whipped, their hands crushed, their nails pulled, or they had to stand in cold water. On top was the ceaseless fear of under-cover Khad snitches posing as detainees, nightly searches, disappearances, and executions.
Commander at Pul-e-Charkhi from1983-1988
"These crimes," argued Prosecutors Nicole Vogelenzang and Mirjam Blom, "were informed, driven and shaped to the bone" by the "non-international conflict" between the USSR-backed Afghan army and USA-backed Mujahidin. And the Prosecutors allege that Rafief, between 1983 and 1988, worked as Khad's Head of Political Affairs and Commander of Pul-e-Charkhi blocks 1, 2 and 3, where "anti-revolutionaries"—the regime's enemies—were held.
Operationalising and reinterpreting a 1952 Dutch war crimes law—by invoking jurisprudence from the early 1990s—, the Dutch prosecutors charged that Rafief was a "superior", who "co-perpetrated" and "enabled" the "deprivation of liberty" and "humiliating and degrading treatment" of at least 19 identified political prisoners. But there were several questions hovering over the trial they had to answer with evidence: whether Rafief actually was colonel Arif; whether Pul-e-Charkhi was a war site; whether Rafief could be linked to the victims' suffering; and whether Rafief's alleged acts or omissions violated the Geneva Conventions and customary international law.
"Trivial and contradictory indictment"
For the defence, the prosecution's 4-page indictment was "contradictory" and "trivial". Rafief's lawyers Marijn Zuketto and Rebecca Heemskerk say it read as if the prosecution "threw a couple of puzzles of a thousand shattered pieces on the table with the instruction: you can put them together yourself". Their two-day pleading concluded with their request to annul parts of the indictment, or otherwise fully acquit their infirm client.
To them, "Rafief" is first and foremost not the real accused, "Arif". Rafief, they maintain, was a mathematics and science teacher in Pol-i-Khomri from 1972 until 1997, when he was apprehended by the Taliban. But in case the Chamber would find otherwise, their strategy was to hypothetically defend "Arif", as if he were a phantom defendant. They did so with fervour and erudition.
Van Heemskerk—who also teaches at Maastricht University—lectured the Chamber about international law's early history until the most recent ICC jurisprudence. Her key lesson was that the acts charged, in the context of an internal war, did not yet exist in customary law until the International Criminal Tribunal for the former Yugoslavia defined them in the context of the Balkan wars in the 1990s, and could thus not be considered war crimes in the 1980s. Even if the Chamber would apply new definitions, she said, Arif was "a civilian superior", "who had no military training". Moreover, combing through the victims' testimonies, the lawyers highlighted that they say different things about Arif and even also provided exonerating evidence as to the prison conditions.
The judges will pronounce their decision on 14 April. Towards the end of the defence case, only one thing was sure: they had listened with keen ears, learning along the way. Even the prosecutors—who had requested a 12-year prison sentence for Rafief—at times seemed a bit unsure that they had presented a winnable case that will end in a conviction.
AFGHAN CASES BEFORE THE DUTCH JUDICIARY
2005 > Hesamuddin Hesam, former head of military intelligence and deputy minister of state, was sentenced to 12 years for torture.
2005 > Habibullah Jalalzoy, Hesam's subordinate and former head of a military intelligence department, was sentenced to 9 years for torture.
2007 > Abdullah Faqirzada, former head of a military intelligence department, was acquitted of torture and released.
2012 > Amanullah Osman, former head of a military intelligence department, died during investigation on suspicions of torture, disappearances and extra-judicial execution.
2017 > Sadeq Alemyar, alleged commander of a commando-unit of the Afghan army, was not prosecuted because of lack of evidence over his role in the 1979 Kerela massacre.
2022 > Abdul Razaq Rafief, on trial for war crimes for his alleged role as commander and head of the Political Affairs department at the Pul-e-Charki prison in Kabul.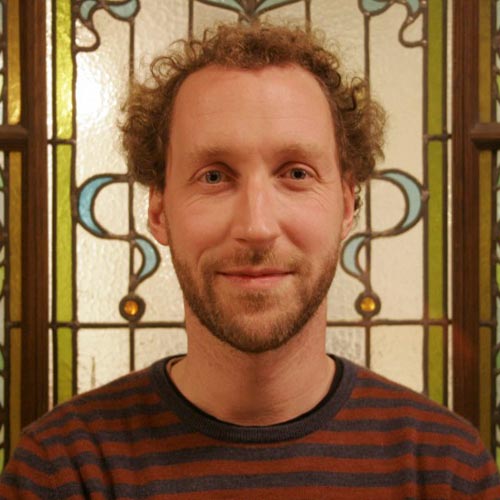 THIJS BOUWKNEGT
Thijs Bouwknegt is a historian of mass violence and transitional justice at the NIOD Institute for War, Holocaust and Genocide Studies of the Royal Netherlands Academy of Arts and Sciences (KNAW) in Amsterdam, the Netherlands.