Without Belarus, Vladimir Putin would not have been able to launch his assault on Kyiv's suburbs of Bucha, Irpin, Vorzel and Borodyanka – now scenes of unimaginable horror and devastation. In 2020, the president of Belarus Alexander Lukashenko made a Faustian pact with Russia's leader Putin. The latter helped Lukashenko to hold on to power in the face of peaceful mass protests. In exchange, the former allowed Belarus to be used as a launch pad for the invasion of Ukraine. In doing so, Lukashenko made himself complicit in a war of aggression, and any attacks on civilians launched from Belarusian territory.
As Russian troops retreat from north-eastern parts of Ukraine, they leave behind evidence of blood chilling atrocities - entire towns wiped off the map, civilians executed in the streets, homes pillaged, women and girls raped and murdered. The scenes from Bucha, beamed around the world, have prompted calls for a comprehensive war crimes probe into the conduct of Russian armed forces. But the attack on Kyiv's suburbs and other parts of northern Ukraine would have been difficult, if not impossible, without Lukashenko's support for Putin's war.
Launch base for troops, rockets and bombers
On 24 February 2022, Russian troops entered Ukraine from Crimea in the south, from Russia in the east and from Belarus in the north. Soon afterwards, military vehicles with the letter "O" – confirmed as Russian forces that had been stationed inside Belarus - appeared in Chernobyl and on the outskirts of Kyiv. Belarusian air defences, air traffic control systems and fueling stations were put under Russia's disposal. At the same time, rockets began to rain on Ukrainian towns and key infrastructure. Lukashenko later acknowledged that rocket attacks had been launched from the territory of Belarus. He justified this by parroting Kremlin's propaganda about Ukrainian biological weapons and claimed that Ukrainians and their western backers were preparing to attack Belarus.
Whilst he has resisted sending Belarusian boots on the ground in Ukraine, Lukashenko cannot be allowed to escape his responsibility for enabling Putin's war. According to Ukrainian authorities, in March, an estimated 230 rockets have been launched from inside Belarus – hitting various military and civilian targets in Ukraine. For example, on 14 March, Russian rockets launched from Belarus hit the village of Antopil located 15 kilometres from Rivne, a regional capital in north-western Ukraine, targeting a civilian television tower. The attack resulted in the death of at least 19 civilians. Likewise, over 500 sorties have been launched from nine airbases in Belarus (as confirmed by NATO airspace surveillance and images posted on social media). Some resulted in the carpet-bombing of Ukrainian cities, others were used to drop paratroopers for ground assaults around Kyiv.
Two options for bringing Lukashenko to trial
There is no question that Belarus has played a key role in Russia's attempt to conquer Ukraine. For this, Belarusian military and financial sectors have been hit by United States, United Kingdom and European Union sanctions. But sanctions are not strictly speaking justice or accountability. As with Putin, there are two main options for bringing Lukashenko to account over Ukraine.
The first, is to prosecute him for complicity in or facilitation of the crime of aggression. Whilst the International Criminal Court (ICC) is not competent to try Putin and Lukashenko for this crime – because neither Russia nor Belarus have ratified the Rome Statute, a prerequisite for prosecuting aggression at the ICC – there is talk of establishing a new international tribunal for this purpose. Such a tribunal would need to overcome the issue of head of state immunities, and crucially, secure support from an overwhelming majority of states to avoid being dismissed by detractors as a political show-trial. After all, at the heart of the definition of the crime of aggression is an inherently political determination – that the decision to go to war cannot be justified under the Charter of the United Nations.
The second option is to prosecute Lukashenko and his generals for their contribution to or facilitation of war crimes perpetrated by Russian forces. There are strong reasons to believe that in providing military bases, infrastructure, fuel, air defence and air space to the Russian forces, Belarusian authorities intentionally contributed to the commission of Russian attacks on civilians and civilian infrastructure, in the knowledge of the Russians' intention to perpetrate such attacks. At the very least, Belarusian support may be qualified as aiding, abetting and otherwise assisting in the commission of deliberate or indiscriminate attacks against Ukrainian civilians. Such cases could be tried at the ICC. Alternatively, they can be prosecuted by Ukraine or by other national authorities, under the principle of universal jurisdiction or under jurisdiction delegated by Ukraine. However, it is important to remember that as long as Lukashenko remains in power, national prosecutions will be barred by his head of state immunity.
Charles Taylor's precedent
To date, the ICC Prosecutor has made no mention of the role of Belarus in the situation in Ukraine. However, this does not mean that his office is ignoring Belarusian complicity. Lukashenko would not be the first foreign official indicted for complicity in a neighbour's war. In 2012, former Liberian president Charles Taylor was found guilty of aiding and abetting war crimes in Sierra Leone by a UN-supported tribunal. Lukashenko may think that he has cunningly remained on the fence – repaying his debt to Putin without committing Belarusian troops to a war that is deeply unpopular amongst his population. But this doesn't absolve him in the eyes of international law. As ever, the likelihood of Lukashenko's appearance in the dock depends on our ability to document credible evidence of his involvement, prosecutorial discretion, political will and his political longevity.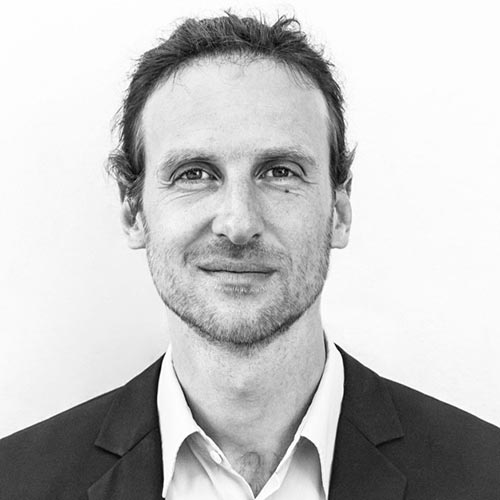 ALEXANDRE PREZANTI
Alexandre Prezanti is an international lawyer and partner at Global Diligence LLP, a law firm specialising in complex legal issues in unstable and conflict-affected regions. He has been working on issues relating to international crimes and human rights violations in Ukraine for over six years, including training and mentoring local civil society organisations to collect evidence to a judicial standard.