As described in great details by the Truth, Reconciliation and Reparations Commission (TRRC) in its recent final report, Gambia's former autocratic ruler Yahya Jammeh presided over a regime that committed many human rights violations from 1994 to 2017, though under a veil of secrecy. In the dictator's toolbox to muzzle the press and rights activists and target political opponents was a security outfit of ruthless enforcers: the Junglers. Little was known about the inner workings of the feared paramilitary group — their structure, missions and members – until the country's TRRC investigated it and had several former Junglers coming forward and testifying about their deeds.
On April 25, the trial of an alleged member of the hit squad opens before a court in the city of Celle, near Hanover, in Northern Germany. It is the first trial of a Gambian under the principles of universal jurisdiction, that allows countries to try individuals for serious crimes committed abroad.
First self-confessed "Jungler"
Baboucar "Bai" Lowe, a class 2 warrant officer now 46-years old, was actually the first person to take Gambians beneath that veil of secrecy when he revealed his role a few years before Jammeh's fall after going into exile to Germany.
Lowe joined the army in 1997, three years after Jammeh's military coup, according to a 2013 interview he gave to an opposition US-based Gambian media, Freedom radio. He was posted at the State House and later became a driver in the military. In 2002 he left for commando training in Gaddafi's Libya with 31 others. Upon his return, he was deployed to Kanilai, Jammeh's stronghold. That's when he said he became a driver of the Junglers. However, a few years later he joined the opposition to campaign against the dictator, left the country and started to disclose many state secrets to Gambian online media sites. He accused Jammeh to be behind a number of crimes and named several officials at the time, including Ousman Sonko, a former Minister of Internal Affairs who is now prosecuted in Switzerland.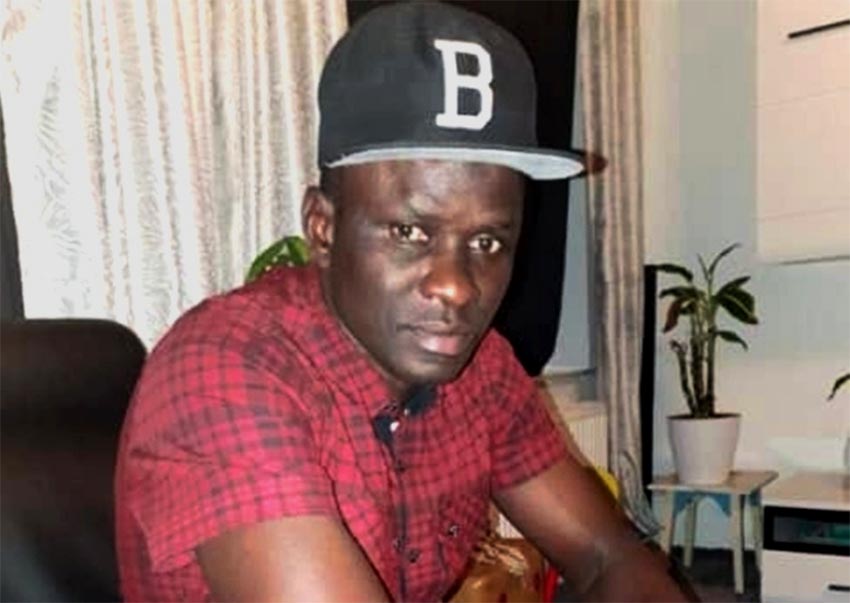 Justice catching up
With revelations flowing before the TRRC after public hearings started in January 2019 German justice decided Lowe should be held to account. He was arrested in March 2021 and has been in pre-trial detention since then. He is charged with three counts of crimes against humanity for being allegedly involved in the attempted murder of lawyer Ousman Sillah in 2003, as well as in the murders of renowned journalist Deyda Hydara in 2004, and of Jammeh's perceived political opponent Dawda Nyassi in 2006.
Ousman Sillah was one of the lawyers of Baba Jobe, a former close associate of Jammeh who was jailed for tax evasion. Jobe died while in prison. Before the Truth commission, former Jungler Omar Jallow confessed to participating in his execution. Sillah survived an attack on his life in 2005. In the TRRC report, the commissioners wrote that "Bai Lowe who was a member of the Jungler squad sent to assassinate Lawyer Ousman Sillah would later reveal to Freedom on line newspaper how they were ordered by Yahya Jammeh to assassinate Lawyer Ousman Sillah. The Junglers attempted to carry out the plan, but they failed by divine intervention."
Dawda Nyassi was a Gambian citizen who had gone to Liberia to fight in that country's civil war. When he came back to Gambia, Jammeh allegedly ordered his murder as he suspected Nyassi of having plans to overthrow him.
Lowe was also reportedly involved in the murder of Haruna Jammeh, a cousin of Yahya Jammeh although this killing is not included in the trial in Germany.
Gambia's TRRC has also called for Bai Lowe's prosecution in the murder of 59 West African migrants in 2005 – a mass crime on which Lowe gave much details in earlier interviews – and groups have called for German authorities to investigate this massacre. '
Doubts on Gambian government's commitment to justice
The trial of Bai Lowe opens while more questions hover over Gambia's president Adama Barrow's commitment to ensure justice for Jammeh-era crimes. Last week, Barrow appointed as speaker of the National Assembly — the country's third most powerful person — the leader of the Alliance for Patriotic Reorientation and Construction party (APRC), Fabakary Tombong Jatta. The new vice-president of the parliament, Seedy Njie, is a former Information Minister under Jammeh who declared Barrow's election in December 2016 was stolen, left with the dictator to Equatorial Guinea before coming back, joining Barrow and helping him form theNational People's Party which he now serves at the deputy spokesperson.
While Jammeh still lives in exile in Equatorial Guinea, the APRC leadership has, for the last 5 years, run a relentless campaign against the TRRC. Gambia's Justice Minister Dawda Jallow told Justice Info the government is still committed to justice. "We are working with the German authorities on this issue. Because of the critical nature of mutual legal assistance, we will not be able to spell out details," he also said. But critics and victims have expressed their doubts.
"The long arm of the law is catching up to Yahya Jammeh and his accomplices around the world," said Reed Brody of the International Commission of Jurists who works with Jammeh's victims. "Jammeh's henchmen have been arrested in Germany, Switzerland and the United States, and the Gambian truth commission has called for the prosecution of his accomplices in The Gambia, and of Jammeh himself." In his view, the trial in Germany "takes on even greater importance now as potential roadblocks to accountability have suddenly appeared in The Gambia, with the appointment of legislative leaders who have spoken out against the transitional justice process."
Baba Hydara is a son of murdered journalist Deyda Hydara and a plaintiff in the Bai Lowe case. "It has been a relief. We have been waiting for 18 years for someone to be held accountable. We consider this a start for justice to be finally delivered for the victims. This is not the end. There are others involved," he told Justice Info. "The trial of Bai Lowe is a wake-up call for the Gambia. If we can't find justice in our own country, we will go elsewhere. That is why this Bai Lowe trial symbolizes a lot. The main culprit is Yahya Jammeh. When Jammeh has a day in court, that day we will say we have done it. It will be a long journey but we are relentless," he said.