Gambia's former president Yahya Jammeh had some of the characteristics of a 'benevolent dictator'. In his 22-year rule, he would tour the country at least once a year, giving out hundreds of thousands of dalasis, the national currency, to his supporters.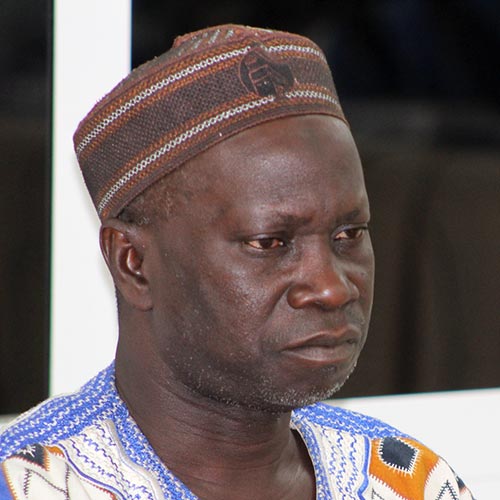 But the people closer to him did not see that generous side of the dictator, Jammeh's former steward Ebou Jarju told the Truth, Reconciliation and Reparations Commission (TRRC) on February 27. The 54-year old is a former hotel worker. In March 2001 he took a job at State House, Gambia's seat of power. "I thought Jammeh was a good person but when I started to work at State House, it was as if being truthful meant a whole different thing to him," Jarju said. "When Jammeh would go out and give out money to people, he would be very happy and when he comes back to State House, it is totally different. He would frown and start insulting people. He would insult people's mothers. He frequently called people bastards."
Jarju, a member of Jammeh's Jola tribe, hails from Kombo Darsilami, a village about 1,5 hour drive from Banjul. As a steward, he was responsible for the food and water of the president. He would serve food at State House, state banquets and other gatherings, serving the President alone or with guests. Also among Jarju's responsibilities was to make sure that food was cooked on time and all ingredients were intact.
Three years in prison without charge
In March 2008, Jarju said the behavior of the former President towards him began to change for the worst. Jarju's phone was seized by members of the State Guard who were authorized to print out the list of people he called. Jammeh wanted to know who he talked to. The phone was never given back to him.
A few weeks later, Jammeh issued an instruction that "this idiot", referring to Jarju, should vacate the residence given to him when he became a steward at State House. The flat he occupied at the time was at the Marina Parade, the central district of Banjul where the State House is located.
After Jarju had left to his native village Darsilami, a vehicle being driven by one Sergeant Sambou Barrow arrived at his home. Jarju learned that he was now under arrest. "I was detained for 9 months at the Banjul police station without charge," he told the TRRC.
"They said to me: we were told that you attempted to poison the President. I laughed. One of them told me that the accusation was serious and I was laughing. I told them I laughed because this could not have happened. Anything the President ate, I tasted it first," said Jarju. "It was only after 3 weeks that my people knew I was in Banjul and they brought me some clothes."
The investigations, according to Jarju, exonerated him. But the truth did not matter. They moved him to the country's notorious Mile 2 Prison, in the outskirt of Banjul, where he would spend another 3 years without charge. Both his parents died while he was in detention.
Bad temper
Jarju's appearance before the Gambia's TRRC relates to a new series of public hearings on the abuse of civil and public servants. Since the TRRC began its public hearings more than a year ago, several witnesses have spoken of the bad treatment State House workers suffered in Jammeh's hands. The orderlies, protocol officers and stewards particularly paid a high price for their proximity to Jammeh. Jammeh's longest serving chief protocol officer, Alagie Ousman Ceesay, and Yusupha Sanneh, his former orderly, testified about such bad treatment of the State House staff.
Jammeh, according to Jarju, had very odd eating and sleeping habits. He would at times have his lunch at 6 p.m. and his dinner at 3 or 4 a.m. "Sometimes, you have to sit and wait until 1 or 2 a.m. when he would bring geese and say: slaughter them. If you slaughter geese at 2 a.m., when would you finish preparing them?" asked Jarju. Jarju thinks the president didn't sleep because "he has hurt too many people and he is afraid they will revenge."
Because of the dictator's unusual behavior, stewards and orderlies would sleep while on duty. Jammeh would come with a mosquito repellant and spray it on their faces, said Jarju. "Sometimes, he would pour very cold water on them," he added.
The closer the riskier
Jarju said their woes were exacerbated by Jammeh's erratic behavior and paranoia. "I knew the worst they could do was to kill me. I was used to people being arrested. People were arrested all the times from State House," he claimed. "It was scary to work at the State House. You would see people taken to National Intelligence Agency and you would not even know why." Jarju was released in 2012, after which he went into exile in Senegal to return only in 2017 after Jammeh had fled the Gambia.
So far, evidence before the TRRC has shown no one endured the wrath of ex-dictator more than those closed to him. Haruna Jammeh and Merci Jammeh, his cousins, were murdered by him, according to Omar Jallow, one of the former ruler's hitmen who testified before the Commission last year. Evidence before the Commission also indicated that his former spy chief, Daba Marenah, and a number of soldiers close to him have disappeared on Jammeh's orders.
Work, no pay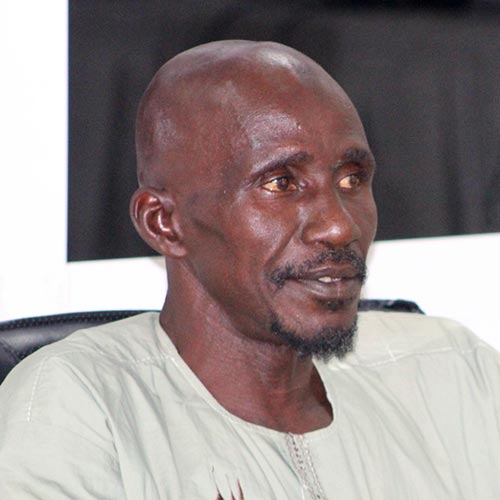 Another witness before the TRRC, Ensa Keita was a laborer who supplied gravel and sand for construction works. In 2005, he took a job to supply about 2,600 U.S. dollars' worth of gravel and sand for Jammeh's residence in Kanilai, the president's home village, about 2 hours drive from Banjul.
The go-between for Keita's contract with the presidency was Aziz Tamba. Work was done but Tamba would not pay Keita. Keita launched a stubborn pursuit of his payment until 2006 when both Tamba and president Jammeh had enough of it. "The big man [Yahya Jammeh] said he would not pay," Tamba told Keita in one of their meetings in Kanilai. "I told him that is not true", said Keita. Keita insisted that his money must be paid. He would even complain to the village head and the imam. Then he received a call. "Come to Kanilai. The big man has given me your money," said Tamba. At 10 a.m the following day, Keita was in Kanilai. Upon arrival, he was directly taken to a holding cell and tortured. There, he would endure illegal detention without charge for nearly two months. He lost several of his front teeth and one testicle, he told the Commission.
Barbaric acts
Junglers operated on orders of Jammeh. One of their bases was in Kanilai. According to Keita, the holding cell he was kept in was in a building opposite to the president's residence. "When I asked the soldiers, I was told I was locked on the orders of one Musa Jammeh," said Keita. Musa Jammeh – who died in 2007 – was a senior Jungler who nicknamed himself "Maliyamungu" after the notorious right-hand man of the former Ugandan dictator Idi Amin Dada. At the time he was the operational commander of the Junglers.
The day after Keita was arrested, Musa came to see him. He greeted him with a slap. "I should say that I am a rebel. He said if I did not agree, they will feed my flesh to the crocodiles," said Keita. Former Gambian leader had a crocodile pool at his residence in Kanilai. Despite daily torture and starvation, Keita said he was lucky. A few days into his detention, the soldiers brought one man who identified himself as Kajally Jammeh. According to Keita, Sanna Manjang, another feared commander of the Junglers, told the new prisoner: "I am going to kill you, cut your throat and feed your body to the crocodiles." One night, said Keita, Kajally Jammeh was taken out and slaughtered in front on his cell.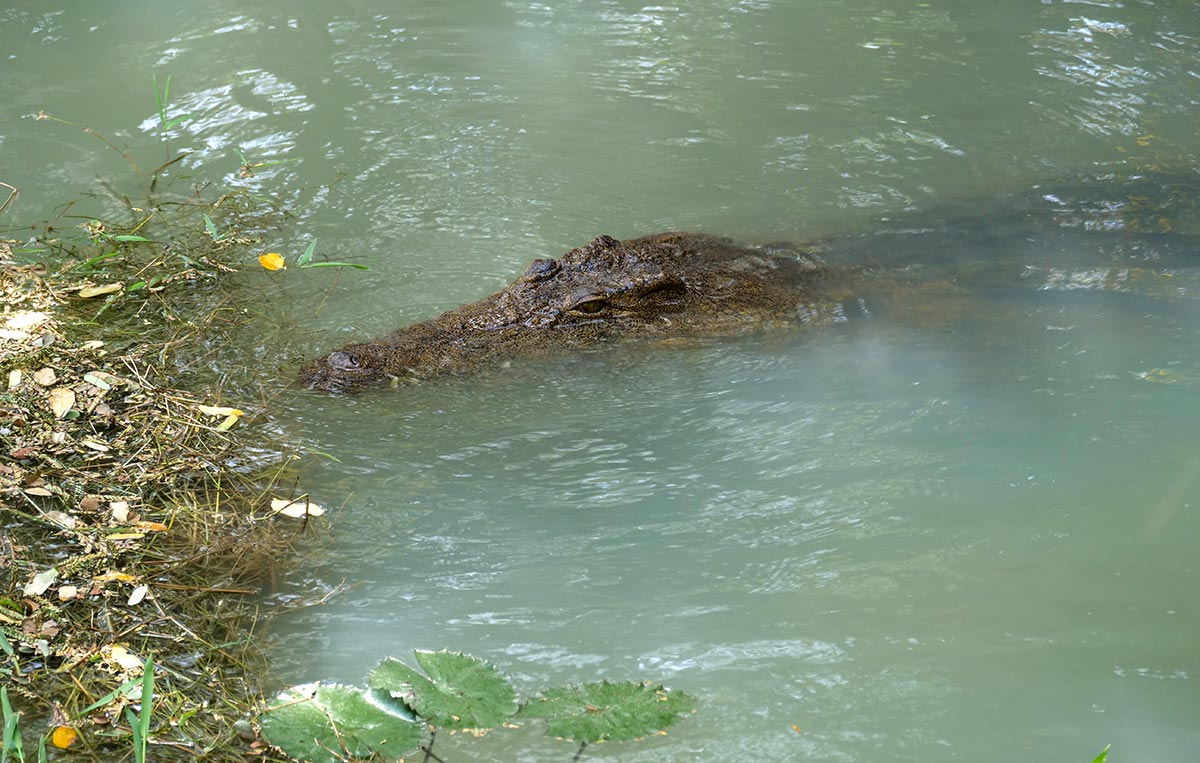 Forced disappearances to be investigated
Keita's testimony was so shockingly graphic that the TRRC lead counsel Essa Faal advised that children should be prevented from watching it. Manjang reportedly put the victim's head into a polythene bag and took it to the ex-President's residence. Helping Manjang in this barbaric act was Sulayman Sambou, Keita testified. Sambou was a member of the Junglers who has been named in several hits. Both of them, Keita said, wore a military uniform. According to Keita, another prisoner, a woman by the name of Yama Colley, would also be killed there on that day, strangled to death before his own eyes.
For years, Gambians have speculated on the involvement of the ex-president in human sacrifices. Keita said the two killings which occurred near his prison cell were done in sacrificial manner and their heads were taken away. He also name six others who were brought to his prison cell before being disappeared. The Commission is yet to established the profile of the alleged disappeared victims. This is also the first time the story of Kajally Jammeh and Yama Colley were mentioned before the Commission.
After one month and 21 days, Keita was escorted our without further harm, although he claimed that the guard accompanying him out informed him that Musa Jammeh had instructed for Keita to be killed. After his testimony before the TRRC, people have started to raise money for him, like they did for a number of other victims who appeared before the Commission. Eventually, Keita might get his money back…