In February 2019, MC Cham, a minister under the Jawara government that was toppled by Yahya Jammeh, told Gambia's Truth, Reconciliation and Reparations Commission (TRRC) about the multiple times he had been arrested after 1994. Speaking about a female detainee at Gambia's National Intelligence Agency (NIA) he said: "What they did to her, they would not do it to any man, they do not do that to men, they don't get to that extent with men".
In April 2019, Gambia stood still as Sanna Sabally, the former number 2 of the military junta led by Jammeh, spoke about the torture he inflicted and suffered himself, including how several of his former colleagues Alagie Martin, Malafi Corr, Lamin Senghore and a man called Ndure put a metal rod inside his anus. He also recalled how two women close to him were arrested and taken to the NIA. There, two men, Baba Drammeh and one called Dabo, stripped them naked and inserted bananas as well as sticks into their vaginas, telling them: "You will never have a man inside you anymore. We will destroy your womanhood".
In June 2019, one of the most prominent long-term political opponents of Jammeh, Ousainou Darboe, spoke about a female militant of his political party who had been detained at the NIA: "She was treated in a way in which no woman should be," he said.
In June 2020, the Commission was looking into detention conditions at the Mile 2 Prison, described by the UN Special Rapporteur on Torture as "cruel, inhuman and degrading". A former inmate, Cherno Amadou, said that David Colley, the then prison director, would direct his orderlies Lamin Sowe, Pa Joof and Jimbo "to bring him women", claiming that many officers in the prison system knew about it.
Ignoring sexual violence, even in the face of it
The TRRC has heard prominent enablers of the past regime such as General Alagie Martin and David Colley. While confronted with many of the allegations made against them, they were never asked about their implication in sexual violence. In fact, not once were witnesses from the security sector asked publicly about their knowledge or even participation in such crimes.
These statements offered detailed accounts on how state officials, while acting in that capacity, sexually assaulted female detainees, in one case expressing intent to permanently mutilate the women's genitalia. The incidents revealed in the testimonies, almost accidentally while investigating other crimes, are certainly just the tip of an ugly iceberg. They indicate that sexual violence was used frequently in detention, as early as 1995, affecting women as well as men. Yet, despite clear references to sexual violence and probable sexual exploitation, they remained unacknowledged by those leading the witnesses' interviews before the TRRC.
On March 8, our documentary on the treatment of sexual violence by the TRRC from a survivor's perspective was released. It shows how the Commission has under-investigated and often missed acknowledging sexual and gender-based violence under the dictatorship of Yahya Jammeh (1994-2017). We believe it can still change that pattern before the end of its proceedings this year.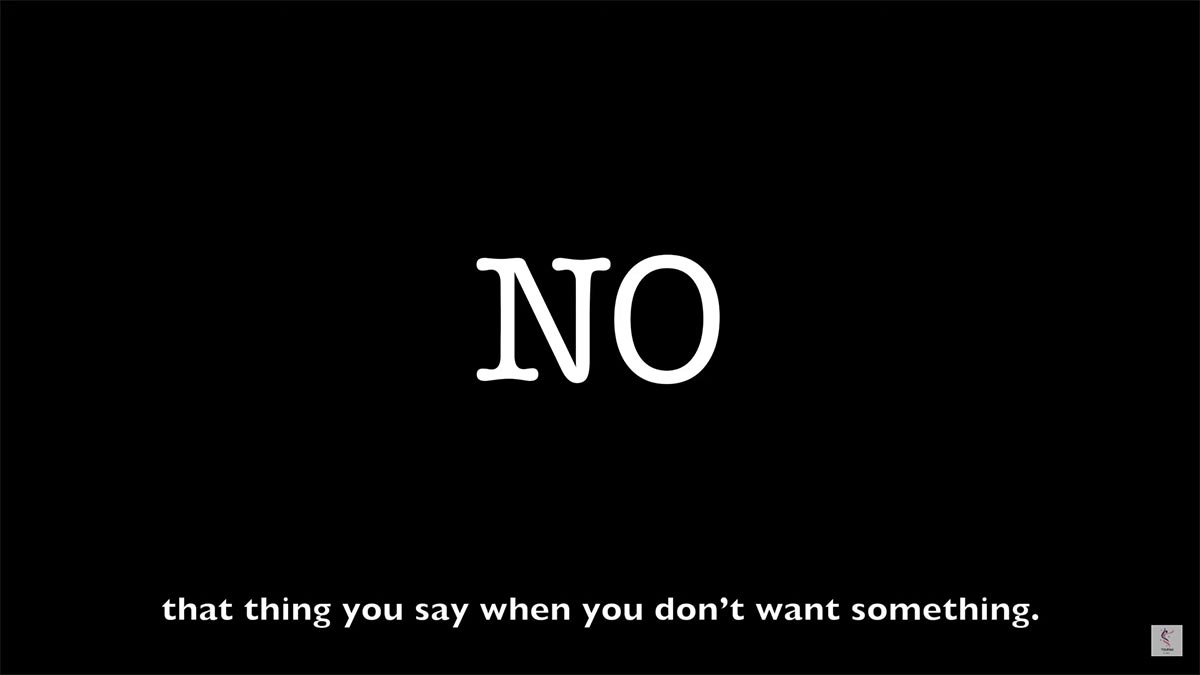 A pattern of neglect across the globe
Analysis of truth commissions throughout the world, notably by the International Center for Transitional Justice, show that gender is mostly neglected before these commissions. In many cases, the invisibility of women's experiences is shaped and enabled by background social structures and ideologies, including discrimination embedded in the legal system, the dearth of women in the political sphere, barriers to women's access to the media, and even the institutional practices of truth commissions and other human rights institutions.
Unfortunately, Gambia's TRRC has been no exception in that regard.
The TRRC was established after the fall of ex-President Jammeh, "to research and investigate past human rights violation in order to establish a clear historical record of what happened during the presidency of Yahya Jammeh and to contribute to seeking justice for the victims of his regime". It started its proceedings in January 2019 and announced that it would hold a special session on sexual and gender-based violence in October 2019, which was applauded by many human and women rights activists and organisations. It was not only welcomed because sexual violence was an integral part of Jammeh's regime and security structure. This special focus on sexual violence was also important because in The Gambia as in so many other countries, there are strict taboos about sex and a tendency for victim-shaming that have made it very difficult for survivors to access help or even be believed.
Truth commissions are not courts of law, where crimes have to be proved beyond a reasonable doubt. Moreover, truth commissions are not confined to addressing a series of individual cases. They can, and usually do, investigate the enabling conditions of abuse and identify patterns of human rights violations. Commissions, including the TRRC, often claim that it is difficult to convince survivors to testify. But proving patterns of sexual violence do not require the audition of the survivors – which can often be retraumatizing. And therefore, when truth commissions invite officials from the security sector and other positions of power, as the TRRC has been doing very effectively, they should be asked systematically and expressly about their knowledge and even participation in sexual crimes.
"If you cannot avoid the rape, enjoy the sex"
In July 2019, The Gambia came to a halt. Several members of Jammeh's infamous hit squad – the Junglers – testified. Some accepted responsibility in a number of high-profile murders, tortures and arrests. But again, no question was asked about sexual violence: had it been used to torture detainees, did the Junglers profit from their power not only to kill but also to rape, were senior officers, including their boss Jammeh, exploiting female soldiers? None of this was asked.
Malick Jatta, one of the most prolific killers, was interrogated about what the Junglers would do when they were done killing and how life at their headquarters was like. He spoke about smoking cannabis, drinking alcohol and explained that while he did not like the fact that his colleagues would bring ladies, "whatever is their choice" from the Senegambia area, he would not obstruct them. The TRRC Lead Counsel never asked who these women were, if they were forced or not. His follow-up question was on the cannabis.
When another Jungler, Ismaila Jammeh, tried to convince the Lead Counsel that he did not participate in the killing of several men in April 2006, he explained his position using a supposed local saying: "If you know that you cannot avoid the rape, just enjoy the sex". And while this is not a well-known saying in any Gambian local languages, the Lead Counsel just responded: "And you did."
Naming and shaming, but not for sexual crimes
In September 2019, when the TRRC published a list of upcoming themes on its Facebook page, including the 2009 presidential witch hunts, murders, arrests, torture, and sexual violence, only sexual violence was labelled as "alleged". And for this special session the TRRC also changed its methodology. In all other sessions, it had been eager to hear names of accused perpetrators. When it came to sexual violence, one victim was expressly told not to mention the names of men who had tried to rape or sexually exploit her since her young age: a religious teacher, state officials, a man still working at the Ministry of Justice. Another witness, Yusupha Sanneh, an orderly of the former President, explaining that Jammeh had women brought to him at night, was asked to refer to the enablers using numbers. Alagie Ceesay, Jammeh's former Chief of Staff, a post that he continues to occupy with current President Barrow, responded that "I would prefer not to" give names. Asked to give at least one, he cited Jimbee Jammeh, a cousin of the former President whom I, Toufah Jallow, had mentioned as well , as I believe that she set me up to be raped by Jammeh. While it is of utmost importance to protect the names of survivors, the special methodology here seemed to apply this principle rather to the perpetrators.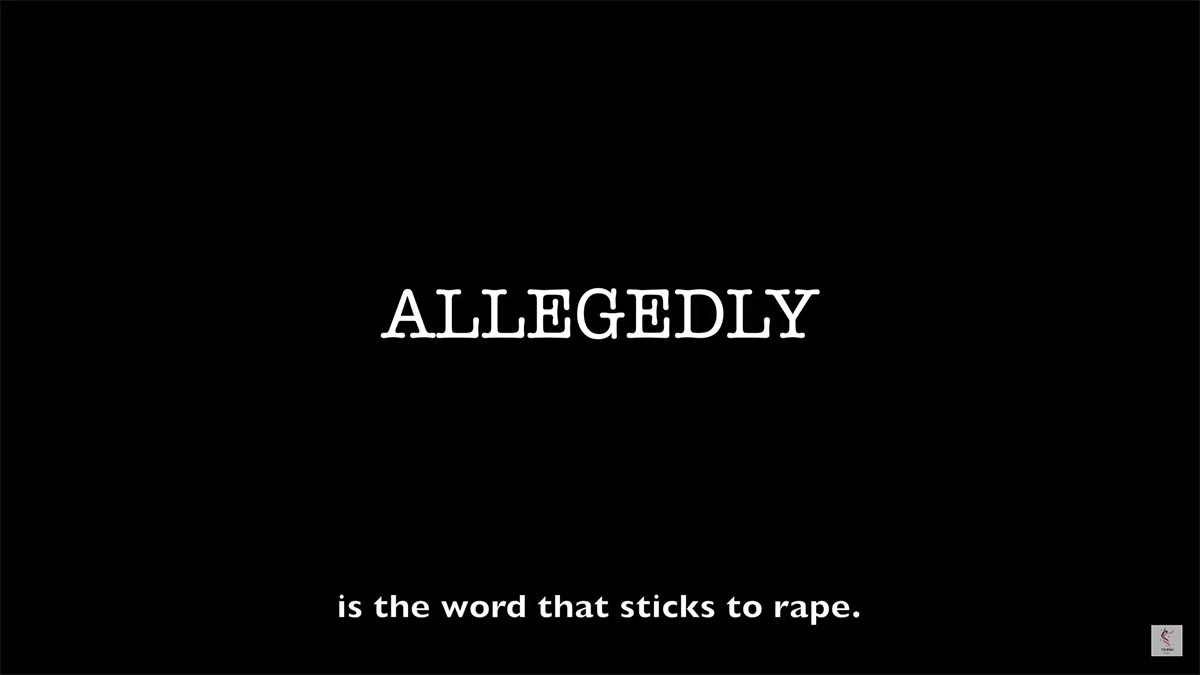 Very few survivors of sexual violence spoke out publicly at the TRRC. Despite their courage to come forward and speak about the rape and multiple stigma they face, their stories were sometimes met with doubt. In August 2019, Binta Manneh testified at the TRRC about her rape by a man in uniform when she was 15, her trauma, the fact that she had to leave school and was forced to marry an older man she "did not appreciate". But her name and story are well-known in The Gambia as it was one of the triggers for the April 2000 students' protests, that left a dozen dead and many wounded. Her testimony was powerful and backed by other witnesses, her teacher, a student activist, as well as her brother, all confirming what had happened to her. When the Lead Counsel referenced her story during the audition of former Vice President of The Gambia, Isatou Njie Saidy, he continued to use the word "alleged".
Regarding the system of rape and sexual exploitation put in place by former President Jammeh, the TRRC heard two survivors – including me, Toufah Jallow, and three male witnesses. Yet in an interview with Justice Info, the Lead Counsel declared: "Now Jammeh is seen as an absolutely corrupt person. He is seen as a dishonest person. He is seen as a liar. He is seen as a murderer. He is seen, whether rightly or wrongly, as a rapist. He is seen as a thief. He is seen as an unpatriotic Gambian". Once again, only in reference to sexual violence is doubt expressed.
The forgotten case of Mariama Camara
Undoubtedly, the Jammeh regime affected women as much as men. Women's stories and experiences however, have been systematically neglected by the TRRC. Out of 321 witnesses heard, only 72 were female. Out of 19 witnesses heard in the session on the prison system, only two were women. Not a single testimony was heard about the conditions in the women's wing, including possible instances of sexual and gender-based violence.
Until now, the TRRC has also failed to look into the murder of Mariama Camara, a female soldier, in August 2011. Reportedly a victim of sexual violence by Jammeh, she was shot in her room at the military Hamza Barracks. While three witnesses (Jammeh's orderly, Yusupha Sanneh, Chief of Protocol, Alagie Ceesay, and State House official Ebou Jarju) testified to the fact that Yahya Jammeh sexually exploited female soldiers, this case has not been given priority. If confirmed, the killing of Mariama Camara on the orders of Jammeh would constitute the most extreme consequence of sexual violence: death. The case is also significant because her killing would have certainly sent a frightening signal to other women that resisting the president's sexual demands could have fatal consequences.
In January 2020, over almost five hours, expert witness Abdoulie Saine described the making of the Jammeh dictatorship, its many crimes and the persona of the President. He said nothing about the fact that the Jammeh regime was conducive to sexual violence, and provided no analysis of the pattern of rape and sexual exploitation. Rape was only mentioned twice, very trivially and in connection to Jammeh. At the end of the testimony, Abdoulie Saine was instead invited to stress that "Jammeh should be credited for having promoted many women to important position of power" and for passing legislation protecting women's right, including a 2015 expansive law banning Female Genital Mutilation (FGM) that was essentially designed to win the coming elections. No analysis was offered on how Jammeh's gender politics was purely performative, covering up the crimes he was actually committing.
Still time to act
The references made by many witnesses at the TRRC indicate that sexual and gender-based violence, including sexual exploitation and harassment, during the regime of Yahya Jammeh was widespread. The president himself, high-ranking officials such as Ousman Sonko, who was Inspector General of Police and Minister of Interior from 2006 to 2016 and David Colley, a religious leader, officials from different ministries and men in uniform have been accused of sexual violence.
The pervasive culture of sexual and gender-based violence cannot be confronted and dismantled, unless past violations are understood and acknowledged, and Gambians collectively commit to accountability for those crimes.
The ongoing proceedings and final report of the TRRC must, and still can, highlight these neglected abuses, research enabling conditions of gendered violations and recommend reparations that redress injustices. A one-dimensional representation of the past, erasing women from the picture, will negatively affect future prosecutions and miss the unique opportunity of the TRRC to leave a long-term legacy that is responsive to women's experiences and a quest for reform.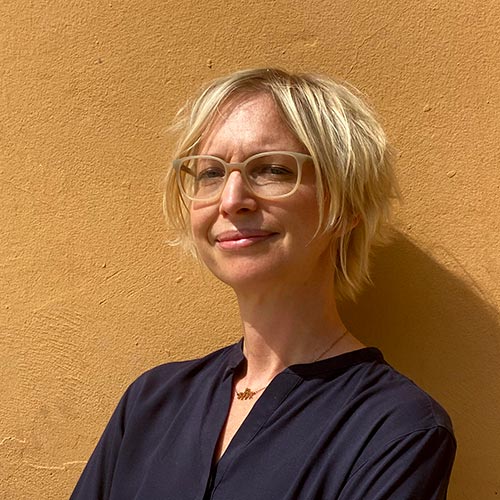 MARION VOLKMANN-BRANDAU
Marion Volkmann-Brandau is a human rights lawyer specialised in women rights, investigations and transitional processes. She works with victims in the campaign to bring Yahya Jammeh to justice (#Jammeh2Justice) and was the lead investigator for Human Rights Watch and TRIAL International on the report documenting the system of rape and sexual exploitation put in place by Jammeh in the Gambia. She previously worked on the trial of former Chadian dictator Hissène Habré in Senegal as well as for the International Tribunal for the former Yugoslavia.
---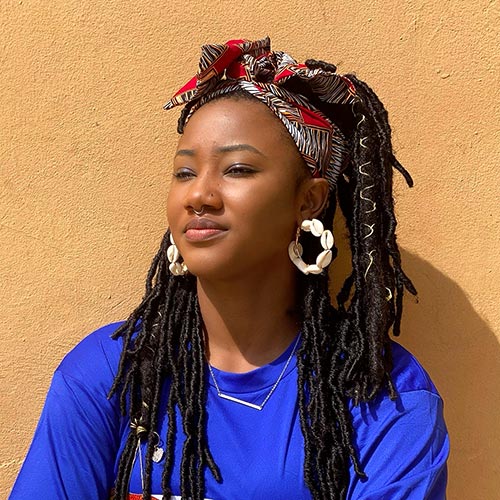 TOUFAH JALLOW

Toufah Jallow is a women rights activist. Her story inspired many in The Gambia and a movement similar to the #MeeToo campaign started (#IamToufah) after she spoke out publicly in June 2019. Jallow organized the first women's march against rape in The Gambia where many men and women came out into the streets. She has since created the Toufah Foundation to encourage survivors to come out and advocate for accountability and reforms whilst offering psycho-social support and a pathway to healing.